TikTok's growth over the past two years is and will be hard to compete with. But, even though it is one of the most popular social media platforms it has been a bit criticized over the lack of earning possibilities with its Creator Fund.
Seems like TikTok heard the cries for help and decided to do something about it. Not only because they're nice, but also because its main competitors, YouTube and Facebook, are putting great effort into short-form videos.
People are spending a movie's worth of time each day on TikTok. 📽️🍿

That's because TikTok runs on a content graph, not a social graph. It's not about who you know; it's about what interests you, so the algorithm keeps presenting new and interesting videos. #NewFronts22

— TikTok For Business (@TikTokBusiness) May 4, 2022
TikTok has announced its new 'TikTok Pulse' program which should let advertisers place their ads next to the most popular content on the app's For You Page. This will also help creators earn some cash since they can use the revenue-share pathway with the marketer, instead of organizing separate brand deals on their own.
Marketers today are looking for the opportunities to be on the pulse of relevant cultural moments. TikTok Pulse places brands at the heart of TikTok communities and alongside the trending content that is driving conversation and action. – said TikTok in the announcement.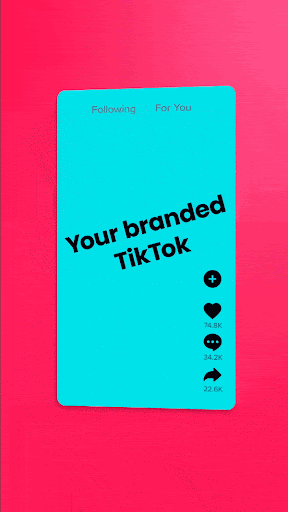 How Does TikTok Pulse Work?
Through TikTok Pulse, brands can place their ads next to TikToks in the top 4 percent of top performers. Since performance benchmarks are based on views and engagement, an ad will be seen by the most people possible, on any given day, ensuring that the specific brand got the exposure they wanted.
As an advertiser on Pulse, you can choose from 12 categories in which your ad can appear. That lets you place your brand next to the most culturally relevant content in categories such as 'beauty', 'fashion', 'gaming', etc. Also, to ensure safety, the ads will only be able to appear next to verified content.
The program will be available to creators with at least 100k followers – this way they can increase their revenue just by doing what they love – creating content.
We're focused on developing monetization solutions in available markets so that creators feel valued and rewarded on TikTok. From the very beginning, we've committed to working with our community to bring new features that enrich the TikTok experience, and we look forward to continuing that journey with TikTok Pulse.
Check out the discussion here:
TikTok launches its first ad product which shares revenue with creators

It's called TikTok Pulse

Creators with at least 100K followers will be eligiblehttps://t.co/faIHH0KeMR pic.twitter.com/ZJ4lcS0Wms

— Matt Navarra (@MattNavarra) May 4, 2022