Google announced new travel features that will cover flights, hotels, destinations, and more! The new features, as Google said, are supposed to help you 'get inspired and research options so you can book with ease.' Let's dig right in and see what's new, shall we?
Want to track flight prices, find the perfect hotel or explore destinations within driving distance? Learn more about our new tools to help make your travel easier before you take off ↓ https://t.co/cmUcl8zyaA

— Google (@Google) May 2, 2022
Track Flight Prices For Any Dates
Google has been letting you set up email alerts for when flight prices change for a while now. But, it was only for specific date ranges. Now, you track prices to find deals for ANY dates. If Google notices lower than typical fares in the next 3-6 months, you'll get an email.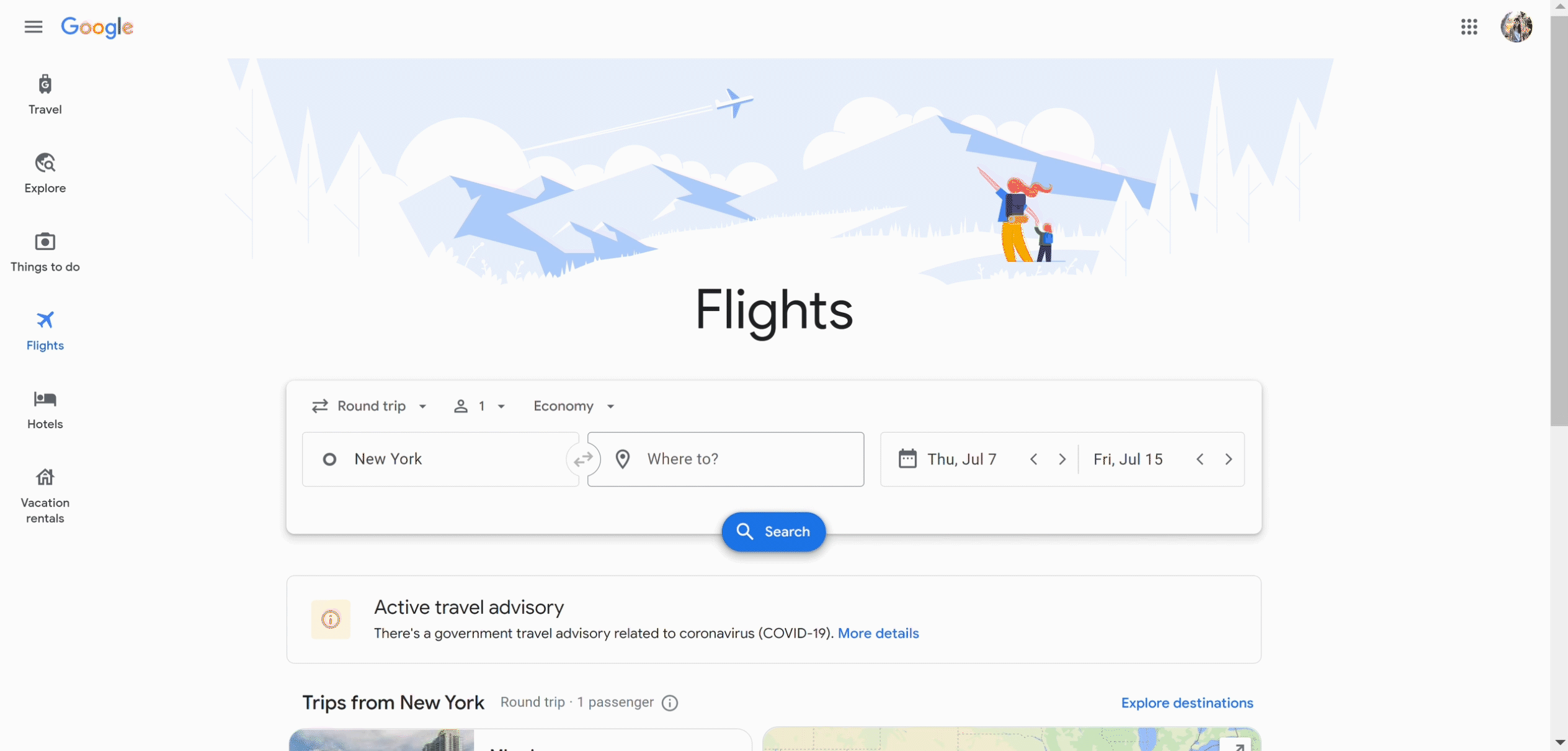 Driving-Distance Destination Browsing
Explore lets you browse locations around the world based on your budget and trip length. By default, the tool shows the flight prices, but now you can also see a pink dot and a bubble that says 'Explore nearby'. Using that, you can narrow your search to places you can drive to in a few hours, or choose any destination to see useful information like average hotel prices, what weather to expect, etc.
Finding A Place To Stay
Choosing the neighbourhood you're going to stay in on your vacation in a new city can be tough. With the new interest layers on the map, you can see which areas are the best for you based on shopping, sightseeing, and dining options. You can also choose the 'Where to stay' feature under the search filters and find a handy neighbourhood guide.
You can use this feature for those trips when you need easy access to a certain location. From now on, you can enter that address in the hotel or vacation rental search bar and a toggle showing properties within a 15-minute walk will appear.
Google's new travel features came in time for planning that perfect summer vacation. Whether you're going for a random road trip or a dream vacation, these features will surely come in handy! You can even bookmark a hotel or a vacation rental and save it for later. To check out your saved stuff, simply go to the Saved tab on mobile or the right-hand panel on desktop!