Is Your SEO Primed for the Boom of Voice-Driven Searches?
There's no denying it; voice search is taking over. More and more people opt for their digital assistants over typing or tapping on a keyboard. Whether it's Siri, Google Home, or Alexa, around 41% of adults and 55% of teens use voice search at least once per day. So, why do we use voice search?
Voice search is easy and convenient;
Multitasking is easier and safer, as you're not constantly staring at your device;
It makes your searches more efficient, and;
It's the future.
Voice search won't make text obsolete anytime soon, but it's clear we are on the brink of a revolution in how we interact with these devices. To be proactive as a business owner it's important to understand how you can leverage voice-search to improve your client's experience with your product or service.
Almost Identical results
You might be wondering: "Is there a difference between voice search versus searching using only keywords?"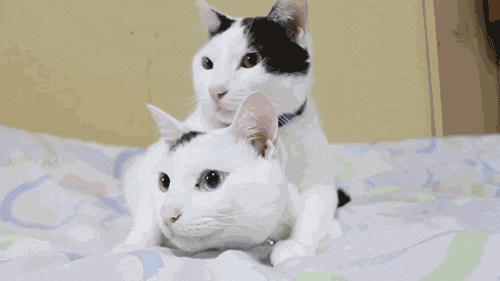 The short answer? No. Both searches yield identical results. The not-so-short answer? Voice search is based on text search. That means there's no difference between speaking or typing out the query. You can try this yourself! Use the voice search feature on your phone and compare the results by typing the same search terms. Same results, right? But of course, no one uses Google search the way they speak. For example, chances are you'll see a difference in SERPs if you type out "pizza restaurant Ottawa" compared to saying, "I'm hungry, find a pizza restaurant near me." That conversational tone actually reveals the needs of the user in a subtle way, and search results reflect this shift.
Phrases Over Words
When people type into their devices, they often use text-based queries instead of questions. The way we communicate with our phones or tablets through voice-search, however, offers much more nuance. We tend to speak to our phones and digital assistants in full phrases or questions. Marketers must optimize content for this new way we interact with search. Think of it as a conversation. You're more likely to ask, "Where can I find sofas on sale?" as opposed to "sofas for sale." As we begin to understand that people search by formulating a written question over keywords, it's important to consider how you can optimize your content for this transition. One of the best solutions is to incorporate an FAQ page on your website. FAQs contain several conversational questions about your business, services, products, etc., and are incredibly useful for voice-driven searches. For example, if your website contains answers to common questions people may have, then Google will see your websites as the ideal place to get answers to those same questions. For example:
How much does a smartphone cost?
What equipment do I need for my new pool?
When is the next sale for electric cars?
These natural, conversational questions used in voice-assisted searches can be used as titles and the subsequent paragraph or content provides answers to these questions.
Demand, Don't Ask
So, where is voice search heading? While questions will take precedence over keyword searches, demands will soon hold priority over both. Instead of simply asking, "How do I get to the ByWard Market?" a statement such as "Take me to the ByWard Market" will likely be the norm.
The Takeaway
As voice search is quickly evolving, marketers should begin to put a little more emphasis on optimizing for this new way of interacting with search. That's not to say drop what you're currently doing and put all your focus in voice-search. There's no real way of knowing exactly where this wave is taking us, but preparing yourself by keeping up with trends, adapting your SEO practices, and evolving your content accordingly should get you ahead of your competition. Ultimately, at SEO TWIST we no longer focus on just offering information. We look at conversational queries people use to find what they need and blend those natural language questions into our clients' content so that their websites answer voice-driven questions searchers are looking for, perhaps even directly.