How SEO Services are Adapting to New Search Engine Ranking Trends
If you've spent any amount of time exploring SEO, you've likely heard about backlinks and link building. Simply put, the goal of link building is to increase the number and quality of inbound links (backlinks) to a website. As a website gets more inbound links, their search engine ranking typically improves. But as more sites use link-building strategies, search engines aren't always providing the most relevant content for searchers. That's where the "linkless" backlink, or mention, comes in. These mentions rely less on traditional link building, which took advantage of Google's now-defunct PageRank tool. Instead, SEO services are focusing on building brand awareness and brand mentions in the wider web, all without the need for messy link tagging and vetting. Here's how it works:
"Linkless" Backlinks and Mentions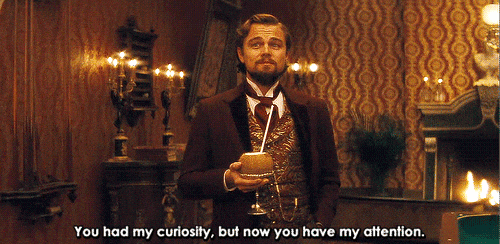 Let's make one thing clear: links still matter. If you have a backlink-building strategy that still works, there's no need to fix what isn't broken. In fact, many of the principles of traditional link building still apply to mentions and "linkless" backlinks. Linkless mentions rely on intelligent, context-sensitive search engines that detect mentions of a brand to build trust. In essence, the more people talking about your brand, the more likely your brand is to get an invaluable boost to SEO. You're still trying to build quality, shareable content. But you don't have to worry about that invaluable link tag. Mentions and linkless backlinks can take many forms, and all rely on quality, engaging content.
Thought Leadership
Google and other search engines pay more attention to industry leaders. So post content about your industry, develop thought leadership, and make contributions to your industry. You can establish yourself, your brand, and your brand authority by posting quality industry-specific content.
Useful and Relevant Content
Google provides searchers with relevant content that will be helpful. Don't post content that isn't directly related to your industry. Google will be unable to associate your brand with your products if you do this. Instead, create content based on commonly-asked customer questions about your products/services, innovations in your industry, and anything interesting, engaging, and helpful that is directly related to your business.
Social Media
Your social media pages are the best place to actively engage with customers. In other words, be social. Post engaging campaigns that will engage users and boost brand awareness. These could be funny, entertaining, or helpful, whatever you need to do to positively engage users and get your brand out there. Like a review section on your website, your social media pages are also a suitable place to start a discussion with users. Regular engagement develops relationships, in turn creating trust in your brand. This manifests as recommendations and mentions elsewhere on the web. Once your social media accounts are up and engaging users, Google will have everything it needs to know about your brand to fill in the missing pieces. Since Google increasingly focuses on user needs, moving away from old-school link-building shouldn't come as too much of a surprise. It just means that SEO services must focus on what really matters and makes sense for users.