Even in the Background, SEO is Necessary for a Website's Performance
When developing websites, it is important to consider search engine optimization (SEO) for the website's structure and coding. Organic search engine results partly depend on how easily a website can be read and navigated by both users and robots. Yes, Google has robots (AKA crawlers) that crawl through web pages for indexing and ranking. Well-developed websites that use the best practices for SEO make it easier for these robots to figure out what web pages are all about. Consider these tips for optimizing your website's performance, or leave it to the pros of organic SEO services.
Site Structure
A well-structured website will improve user experience and SEO, improving rankings on search engine results pages (SERPs). Users will more likely stay on a site that is organized, resulting in reduced bounce rates and improved rankings. Organized site structures will: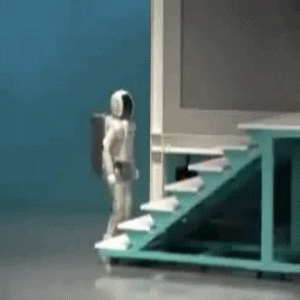 Improve Crawlability
Crawlability refers to how easily a search engine robot/crawler can search through your website text and determine the content information, topic, and relevance to searches. A website with good crawlability will ensure that your page will be indexed properly on search engines such as Google.
Be Awarded with Sitelinks
Since Google is all about user experience, Google will be more inclined to award a well-structured website with sitelinks—links to a website's subpages that appear with the website snippet on SERPs. Sitelinks improve website navigation, web traffic, and brand reputation.
How to Optimize Site Structure:
Plan a Site Hierarchy—keep it organized and simple so both users and crawlers can easily access the content. Two to seven main categories with a well-balanced number of subcategories is ideal.
Optimize Internal Links—use descriptive and target keywords in the anchor text.
Use a URL Structure that Matches the Site Hierarchy—i.e. Category>Subcategory>Product.
Use Simple Coding—use HTML or CSS to create your site navigation.
Create a Shallow Website—provide users with easy navigation, with a maximum of three clicks to reach each page.
Relevant URLs
A website's URL is the first thing both users and robots see, so keep it tidy and relevant to the page's content to avoid confusion and improve user experience. URLs should be easy to read, descriptive, and clean—as in, they should have a simple description of the page content, not a long, boring technical description.
A confusing URL would look like this: http://www.kibble.com/category/index.jsp?category_id=543&product_id321&refferer=987
A relevant and simple URL for this same page could look like: http://www.kibble.com/kitties/kitten-food
If you end up with long, confusing URL parameters, rewrite them to be tidy and user-friendly.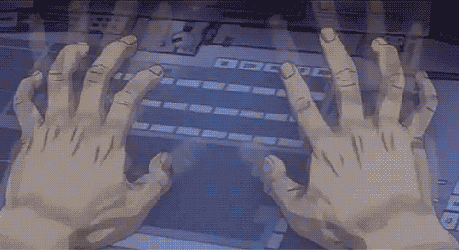 Well-Optimized Url Structure
Aside from being tidy and relevant, the structure of your URL will also contribute to SEO. Search engines use URLs to determine one page's relationship to the rest of a website and its relevance to specific topics and keywords. Also, using keywords for optimizing URLs will increase the likelihood of relevant keywords being used in the anchor text for your links. For SEO with URLs, the structure should:
Be short yet descriptive. Use keywords if possible to describe the page content and avoid stop words like "a, of, on, the." If you don't use keywords in your URL, still keep the path relevant and short.
Place keywords first. The most important keywords should be used at the beginning of the URL since search engine crawlers assign more value to these. Also, the fewer words a URL has, the more value crawlers place on each word. When using long-tail keywords, try to remove the category and subcategory from the URL to keep it as short as possible.
Be hyphenated. Since search engines use hyphens to separate words, your URLs should too, so search engines will recognize and interpret the keywords correctly. Don't use underscores!
The Importance of Meta Tags for Seo
A website's code can increase the quality of a web page and improve user experience. And meta tags will also help search engines learn about the content on these pages. The following are the main meta tags that influence SEO:
Title Tags
Title tags are very important for SEO since they inform search engines about your web page's content topic and can influence rankings. As with URLs, the most important target keywords should be at the beginning of title tags so search engines can deem the page relevant to specific searches.
Meta Descriptions
A meta description often shows up with a page's title and link on SERPs. These descriptions inform users and search engines about a page's topic and will influence traffic to your page. A well-written, clear, and relevant meta description will increase click-through rates and reduce bounce rates—which can ultimately improve your ranking on SERPs. A meta description should be a maximum of 160 characters and include relevant words that will attract users, such as incentives. An example of a meta description tag: <meta name= "description" content="your meta description."/>
Robots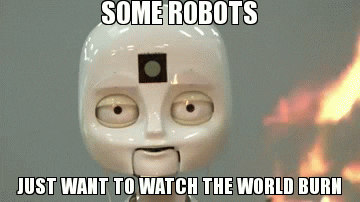 You can tell search engine robots whether or not to index a page or follow links on a page using the robots meta tag. This tag prevents search engines from indexing pages found through links on other websites that could not be prevented by a robots.txt file. For example: <meta name= "robots" content="noindex, nofollow" />
Redirects
When developing new pages, use redirects on old pages to send users and robots to the new ones. This will improve SEO, making sure users end up on the right pages and the up-to-date URLs are being used on SERPs.
Mobile Friendliness
Since many users today use mobile devices for online searches, websites should be mobile friendly to enhance user experience and SEO rankings. A mobile-friendly website will have a fast page-loading speed and a good structure. Whether you are working on a website's content, coding, or structure, there are many ways to improve user experience, rankings, and performance. Consider these SEO necessities for web development and coding, and get ahead with SEO services to really impress users and robots.