How to Maintain an Up-to-Date Site with the Help of SEO Services
With the Internet continuously growing and changing, you have to keep up if you want to succeed as a business. This means regularly updating your website, especially the content. New content brings new visitors to your site, so to benefit from this, try publishing new content frequently. This may seem like a daunting task, especially since your current content (and all the time you put into it) will get lost behind new content. But all that work doesn't have to be for nothing. There are ways you can update your old content. While you'll still have to create new content, SEO services can refresh your old content so it can bring value to your website. Here's how.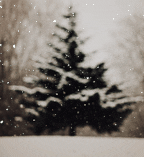 More Evergreen Content
Create evergreen content so you won't always have to update your site. Evergreen content stays fresh forever, hence the name. This type of content does not include any specific reference to a time (or anything else) that could outdate it—i.e. seasonal or news articles. The more evergreen content you have, the less content you will need to replace to keep your website up-to-date.
Search Engine Optimization (SEO)
Optimized content can be valuable for longer, bringing in new visitors to your site over time, even when you've forgotten all about that content. SEO services will optimize content for search engines with relevant keywords, so your content could be popping up on search engine results pages for years to come. Even if the content is old, it can still be given new life when it shows up in search.
Links to Old Yet Relevant Content
When old content is as relevant today as it was last year, new content can refer to it with links for added value. These links will direct visitors to your old, often hard to find content that is hidden behind all the new content you've posted since—such as blog articles. Linking to old content is particularly valuable since the work and time you spent on it is not going to waste.
Redirect
When removing old content, you can redirect that page to newer content to keep visitors engaged. You don't want users to visit a page that is no longer available, so redirect that URL to new, similar content that visitors will still find useful.
Repurpose
To bring new life to content, you can always repurpose it. If you're at a loss for new ideas, take old content and repurpose it in another way—i.e. from a blog article to an infographic. You can transform this old existing content to be more appealing for another digital marketing channel and audience.
Update
Find old content that could use an update. If the topic is still relevant but has changed in some ways—i.e. there is new advice, techniques, or facts involved—refresh the content to make it useful for users today. Adding new images and relevant information will keep this content up-to-date. You can also update the publish date so visitors will see that new content has been added recently.
Rewrite
To make old content new and relevant today, you can rewrite it completely. This is a good option if the process of updating it isn't a sufficient change. Use the same topic but rewrite it with new information, tips, and points that will create new, engaging, and intriguing original content. The hard work and time spent on content creation doesn't have to go to waste. There are many ways you can make old content fresh again, and you don't have to do it alone. With the help of SEO services, stay on top of the competition and keep your website up-to-date with new, refreshing content.