Understanding the Impact of Google's Most Recent Algorithm Update And How it Affects Your Business
Did your search rankings plummet overnight? If you're reading this, chances are Google's latest algorithm update impacted you in some way. These semi-regular tweaks and fixes occur without warning and are rarely commented on by Google in any sort of official detail. This latest update, sometimes called the Medic or E-A-T update, hit some sites harder than others. As SEOs everywhere carefully watched and monitored changes, they shared their findings and insight. With a few insights from Google staff themselves, the SEO community has been exploring and tracking the update's lasting effects on sites across various industries. Expert SEO analysis helps put some perspective on what happened, why, and who was affected. If your rankings plummeted and you're trying to figure out the reason why, the E-A-T (or Medic) update is the likely culprit. And that's a good thing!
What is E-A-T? Who Does it Affect?
E-A-T stands for Expertise, Authority, and Trustworthiness. These three factors play a surprisingly large role in SEO, especially in certain verticals and industries. The E-A-T update is a broad core algorithm update for Google Search. This algorithm determines how results are returned based on a user's search terms, also known as their search intent. "Broad core" simply means the update affects all aspects of the search algorithm, as the terms suggest. The E-A-T update got its name for its apparent impact on "Your Money, Your Life" industries (YMYL), referring to verticals such as healthcare, law, nutrition, real estate, and e-commerce. As previously mentioned, this update is also commonly referred to as the "Medic" update because of the severe impact it had on healthcare sites. This update isn't exclusive to these industries, though, and has implications for all sites and searches. Per Marie Haynes' data and research, Google is trying to find ways to show searchers genuinely trustworthy information. Understanding exactly makes a website trustworthy in the eyes of a search engine takes a bit of unpacking. Let's start with Google's official response: https://twitter.com/searchliaison/status/1024691872025833472 It's not much beyond a confirmation changes took place and a reference to an earlier tweet from March. But that tweet does give webmasters everywhere something to work with. Google's Search Liaison Danny Sullivan confirmed as much in a twitter thread from August 1: https://twitter.com/dannysullivan/status/1024771615265980417 This specific reference to the company's rater guidelines provides more insight. The guidelines are some 200 pages of criteria search raters at Google use to determine quality. It's a lot of information, but the basic message is this: a high-quality website with high-quality content clearly demonstrates its purpose to the end user and supports it with relevant and authoritative information. This is nothing new, but the update is still a fundamental shift in how search approaches these factors. Now, perhaps more than ever before, design, content, and technical SEO details must all work in concert to create useful, relevant user experiences.
Impacts on Organic Traffic, Rankings
So how hard did this update hit sites, then? Based on YMYL guidelines and what other SEOs were reporting, we took a closer look at the health and nutrition verticals. As many others reported, we found that traffic and rankings took a big hit.
Dips and Losses
Take a look at these numbers for August from a nutrition-focused site (I used SEMRush to gather this data):
Prior to the latest Google update, these numbers were steadily rising. In fact, the numbers don't quite do it justice. Here's a six-month trend for that same site:
As you can see, content marketing, SEO best practices, and development work were paying off with a steady climb from April through July. Then, following the E-A-T/Medic update, a sudden and dramatic drop going into August. Our team ran a deep audit of the site and noticed a few key issues:
Low-quality, "thin" content in the blog's archives.
A lack of citations and references for YMYL-centric information.
Technical SEO issues that, while on a smaller scale, still add up and make an impact.
Here's another diet and nutrition site's rankings taking a plunge, courtesy of Marie Haynes:
It's even more apparent when you drill down into the day-by-day traffic numbers, as you can see.
Major Gains, Too
Of course, the flipside of this story is that there were some winners, too. Here's a six-month view of traffic changes for a site with a medical focus:
Going into the update, this site was on a bit of a downturn, rankings and traffic fluctuating as they tend to do. But unlike other sites, this one came out the other side none too worse for wear. Why? It's almost the inverse of our nutrition example from earlier. While the traffic levels aren't directly comparable, the same principles apply:
This site regularly demonstrates authority, as it's run by a licensed medical professional. Their credentials are searchable and displayed prominently.
The content is written from a professional, medical perspective, regularly linking out to academic sources.
Finally, the site is by and large free of technical SEO issues. This might be an unfair point of comparison, though, given the relative size of each site.
In short, one site's approach to E-A-T certainly outperforms the other. Take this with a grain of salt, though; Google does not take an author's reputation into account when determining rank. All the same, don't ignore reputation from a user perspective. So are E-A-T and YMYL the whole story, then? Not so fast!
Digging Deeper: SEO Analysis
Taking a closer look at the update's impact is illuminating. Matt Bentley's comprehensive analysis of over 100 sites found that, while many of the E-A-T and YMYL guidelines do play a role, at the end of the day, there's still no single "smoking gun." That said, following Google's rater guidelines is a great starting point, whether for content, design, UX, or technical issues. The challenge is in measuring what makes something "good." That's not to say content and design don't carry valuable data, but "good" is subjective. It's hard to measure. At the risk of sounding trite, you know good content and design when you see it… …but so does Google. That 100-site analysis included content quality assessments, which incorporated several factors. Bentley quantified these factors and found that sites that gained ground were all doing a few things in common, and doing them very well:
They contained well-written content, free of grammatical errors.
Their content included relevant information that satisfied user intent.
The relevant information was supported with dofollow outbound links to relevant sources.
The content was presented well, using subheadings, a table of contents, bullet points, pull quotes, and other elements to help improve readability.
This is, effectively, everything your teachers wanted from you in high school or college: well-written arguments with proper references and research to back them up. This is the core of E-A-T. Google wants to vet and confirm your information and how it matches search intent before presenting it to the end user.
High-Quality UX is Now More Important than Ever
Overlook user experience at your own risk. UX is an integral component of website production, impacting content, design, and development equally. With this latest update, it's clear that UX and SEO are two peas in a pod. Traditional SEO signals and well-written metadata aren't enough to get and stay on top of the rankings game these days, though. This update also appears to build on two major updates from earlier in 2018. The first, detailed by Glenn Gabe back in March, appeared to target search relevancy and page quality. In April, the second update emphasized UX and quality while tweaking those initial relevancy changes. Why is this important? Looking at the broader context of these core algorithm updates, a few things become apparent:
Google places a high priority on search relevancy as it relates to the user's initial query.
Page quality plays a strong role in Google Search, incorporating content, design elements, and technical details.
A page's quality and relevancy are closely interlinked.
The common thread through all these observations is user experience. It's more and more apparent that Google wants to be a reliable information delivery system, matching users with the best results as they pertain to a given query. In short, Google focuses on user experience. End-to-end, this should be a primary focus of any site, SEO, or business. Focusing on UX clearly has strong benefits in terms of digital presence and brand awareness. As such, thinking of UX as a final step in a QA process ignores its importance. Now, more than ever, UX needs to inform all aspects of a website.  As you already know, poor design or development can quickly turn a user off from a site. How can you deliver the best UX possible? Answering this question will help you in the long run.
How Can You Rebuild Lost Rankings?
We've already touched upon a few key factors in the rankings game, but we're going to take a closer look at how you can implement E-A-T-friendly site updates that will support you in the long term. You won't rebuild lost rankings overnight, but careful and strategic updates can help you mitigate the losses. Because of the size and scope of this update, we recommend taking time to reassess your approach to SEO. If you haven't updated your strategy in a while, then an update like this could actually be an opportunity! If you're not totally sure where to start, or you're having trouble identifying the issues facing your site, running an audit can help identify the stumbling blocks you're facing. The SEO TWIST team can help you take a closer look at your site to spot those areas of improvement. GET AN EXPERT SITE AUDIT TODAY! In the meantime, let's dive into some of the things you can do now to immediately address Google's E-A-T/Medic update to help you rebuild lost rankings and organic traffic.
Authorship and Reputation
While these factors aren't direct contributors to your rankings, they do help in several ways. A reputable author with verifiable, reputable credentials is going to carry a lot more weight an unknown, unidentifiable author. For example, a user is far more likely to trust an article on wisdom teeth removal written by Dr. Jane Smith, DDS, with verifiable credentials and a professional author section on a website, than they are to trust John Doe, a name on a screen with an empty avatar and no further details. Take the time to build author profiles for your content authors.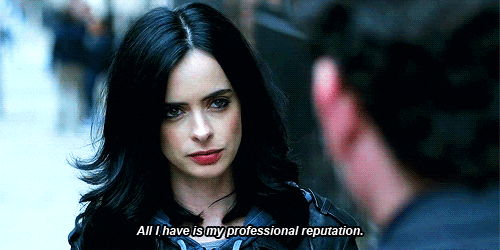 This can be a few short sentences in an article's footer or a full profile that users can access by clicking on an author's name. Integrate social links, publications they've been featured in, and a bit more to support their expertise. Remember, you're trying to address E-A-T, after all. Remember that reputation extends beyond what's on your page. A wealth of negative reviews about your business or products on your Google business profile will heavily contribute to how the algorithm perceives your brand. This isn't surprising, though, since these reviews are user-created content on a profile you manage. Take time to develop an outreach campaign to address negative reviews. Even if you can't resolve complaints fully or get users to change their reviews, you're at least doing something that publicly demonstrates your business can be trusted and showing that you want to do better. You can't eliminate negative reviews entirely, but you can improve them, or outweigh them with positives. Strengthen your social media presence by not just acknowledging your disgruntled audience but relating to them and going the extra mile to get back in their good books.
Fact Checking and Reviewing Links
Limit your references and be strategic in how you implement backlinks. (Yes, backlinks still matter!) For example, while Wikipedia's reputation and reliability have improved dramatically in the years since its introduction, it's still not as reliable as primary sources. Reviewing your link profile and working on its health can help you here. You need to establish your brand as a reputable thought leader and reliable source of information for users. They're trusting you to offer information they can use to make a decision, especially when it comes to YMYL sites. Think of links and backlinks as your site's bibliography. Webranking's Andrea Gozzi had a great article that examined the importance of this approach to linked information and the benefits it had when the E-A-T update hit. In short, showing your work and citing your sources pays off big time, just like it did back in school.
Technical SEO Elements
You can never ignore the basics. There's plenty of SEO work that can be done both on and off-page. Barry Schwartz found several correlations between sites that didn't fully incorporate SEO keywords into HTML tags and rankings losses, for example. What's more, off-page signals, like the backlinks we discussed earlier, closely related to poorer performance overall. Finding and addressing a weak link profile is a must. There are a number of resources out there that provide a comprehensive list of technical SEO details to nail down. If the latest algorithm update hit you hard, it never hurts to run a second check and review the technical stuff. Of course, the biggest recommendation we can make is…
Take Action!
If you've been hit hard by the latest Google algorithm update, don't wait for things to get better! Take action, make changes, monitor, and reassess as needed. The chief takeaway we want to leave you with is that there's no single fix for any of this. If your site took a hit, don't think of it as a penalty. It's not! You might actually be implementing some of these strategies to some extent. The issue isn't that you have a bad site, but rather that other sites are doing something better. The good news is you can build things back up! Running a full-site audit and SEO analysis when rankings tank is a great place to start, especially if you haven't taken a closer look at your site in a while. If you're not sure where to start with this, our team is ready to help you get a handle on where you're at and what you can do to improve.