A Look at Some Recent Digital Marketing Changes in The World of Social Media
With ever-changing technology and user preferences, it's not surprising to hear about shifts in the digital marketing landscape. However, there are two recent changes that appear to be driven by the one constant in the evolving digital landscape—convenience. If it's easy to use and is accessible, then it will thrive in the digital world.
Pinterest & Image Search Technology
Pinterest is working on innovative image search technology with the help of its new recruits from Google. The image-based social media app recently appointed Li Fan from Google as Head of Engineering. Her job is to make its 75 billion pins easy to locate and share. Pinterest is like an image-based version of Google. It relies on different tech to read the constant stream of images on its site.
At Google, Li Fan was head of image search and managed digital marketing infrastructures, such as:
Ad spam,
Crawl diagnostics, and
Page Rank.
Her role at Pinterest delves into the digital world of image search technology, which includes:
Camera search,
Visual search,
Object detection,
Buyable pins, and
Video product.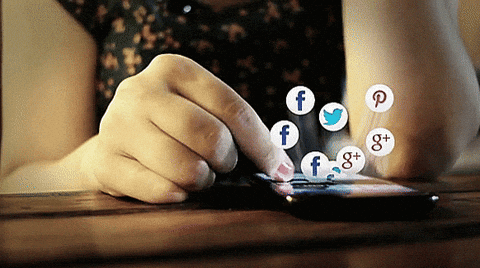 These convenient and innovative features will improve user experience and ad revenue from businesses who are permitted to buy pins. Pinterest also recently recruited Google's Randy Keller as Head of Search. This is a new position for Pinterest, and will pave the way for its new image search technology. Keller was a senior staff engineer at Google, as well as a ranking and features lead for Google Image Search. Pinterest's new recruits will certainly keep the company on track with the leading-edge image search technology.
Facebook & Accessible Job Ads
Facebook has taken the mundane task of searching for jobs to the next level. The social media site has recently integrated job ads from businesses into its platform. This makes these advertisements more accessible to varying demographics. The "Jobs" tab brings users to a list of job postings from local businesses. Users can refine their search based on location, industry, and job type, and can easily apply with the click of a button. These new job ads are available to anyone who uses Facebook, no matter your education level or experience. This is what has set Facebook's job ads apart from LinkedIn—the professional job-search site. There is a chance that LinkedIn's success might be hampered by this new Facebook feature. More recruiting ad dollars and users could soon be directed to Facebook's job ads, due to their convenience and accessibility. With these new changes at Pinterest and Facebook, things just got easier for both users and businesses
Users can search for jobs while scrolling Facebook, or use the camera on their phone to search for an image with Pinterest. And businesses can now reach more people with their ads on both sites. In the world of digital marketing and technology, user-friendliness is key.