Paid Ads Aren't Just About Making a Sale
As a business owner, do you ever feel that all your efforts to get your brand out there are hopeless? Let's face it, we all have those moments of self-doubt. The constant grind of running a business adds up, and when those moments of self-doubt arise, it can be hard to unburden yourself. It happens to everyone. You pick yourself up, you shake off the doubts, and you get back at it. But still, running a small business can feel like shouting to be heard over a huge crowd of raised voices. You just want to be heard! What do you do? Obviously, if you want to be heard over a crowd, you need to amplify the volume. You need a megaphone, or better yet, a microphone hooked up to huge speakers that'll make sure you're heard clearly over the din.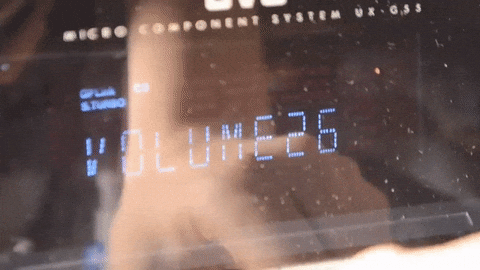 Your brand and business are no different. You need a way to amplify your brand, a way to get noticed by more customers. That's where PPC comes into play.
PPC Basics: Pay Per Click Digital Advertising
You might already be familiar with PPC—pay-per-click—digital advertising. If you're not, it's pretty easy to understand:
You pre-pay a budget that depletes every time a user clicks on your ad.
Your ads run on one of many platforms, Google Ads and Facebook Ads being the most common.
Ads will show up in user searches and feeds, based on targeting parameters and keywords you choose.
Ads typically promote products or services and clicking on one links users directly to what you're trying to promote.
Once the budget is used up, the ad deactivates. You need to set a new budget to run it again.
Simple, right? Need some help setting up a campaign? Would you like to speak to somebody about the best strategy for your business? Click here! As with most things in life, these ads are easy to learn but difficult to master. Depending on the targeting options you choose, your chosen keywords, and your ad copy, you could have wildly different results from running ads on the same product or service. So how does PPC support your brand, then, if it's something that's so sales-focused? Branding can be a frustratingly vague concept when you're trying to move the needle on your marketing efforts. But the bottom line is that branding supports your bottom line. It's what makes the difference between a user choosing you and going elsewhere. Branding builds lasting loyalty with your customers and helps you retain your audience. As such, your ads aren't just a way to push what you sell, but a way to highlight who you are.
The Importance of Messaging
How well do you know your audience? As a business owner, you've already got a fantastic understanding of what your customers are looking for and what they expect. Still, there's always room for improvement, and a huge part of that is finding ways to refine the message and identity you present to your audience. Think of it this way: your products and services get a customer's attention, but how you present them and yourself are what make customers loyal. With PPC, the most direct example of this is ad copy.
Nailing Ad Copy
At SEO TWIST, we spend a lot of time working and reworking ad copy to ensure optimal results. Paid advertising is an investment, after all, and we always want to maximize what we're offering to our clients. So, while running an ad for a specific product or service is a great way to stimulate your sales, it's always worth thinking about ways to offer additional value.
For example, say you have a plumbing business and you're trying to promote the services you offer for dealing with frozen pipes. Obviously, your ad copy's going to highlight this—but what else can you include to entice people who aren't looking to thaw frozen pipes right now? Think about the buying cycle or the buyer's journey. Ad copy so often focuses on people ready to buy that they forget people in the research stage. A user who needs frozen pipes deal with yesterday probably won't care about prevention; they've got more pressing concerns. But your ad copy can mention additional services you offer – "Frozen Pipe Thawing & Prevention." Maybe a user searching for winterizing tips for their home will find your ad and click through for your expert advice. It sounds incredibly simplistic, but it works and is worth the effort. Don't just highlight one thing you do, find ways to mention what else you offer and why you're awesome.
Pushing Relevant Content
We just discussed the benefits of highlight your expertise and other things you do in your ad copy, but another amazing way to amplify your branding through paid advertising is to push out your expert, high-quality content. Yes, that's right—using PPC to support content marketing is one of the best ways to amplify your message. Think about this for a moment: You've created an amazing blog post on the hottest topic in your industry. You put it up on your site, you share it to your social accounts, and you get a few friends to do the same. And… nothing happens. What gives? You made some amazing content, you did the smart SEO things, you even got a few shares. Why isn't it working? The fact of the matter is that good content takes time to gain traction, and every helping hand and push you give it makes a difference. If we go back to our metaphor about plugging into a sound system, using PPC to boost amazing content is like plugging a guitar into a wall of cranked up amplifiers in a stadium.
Promoting your high-value content through ads that target common search queries can take your content and make it ring out loud and clear for your audience at every stage of the buyer's journey. This means you can push content that:
Attracts customers
Helps customers convert
Makes the sale
Delights users and keeps them coming back
Don't Forget Reputation Management
This is a bit off the beaten path, but using PPC campaigns can even help support ongoing reputation management efforts. As you're no doubt aware, reviews carry a lot of weight. At its most basic level, using PPC can help you research and monitor negative search trends—for instance, "brand x complaints," "brand x widget defects," and so on. This can help you spot potential issues your customers or prospects have before they even get to you as complaints. Alternatively, it's also possible to target some of these keywords to help your brand get out ahead of the competition. You could run ads around keywords that target complaints about your competition, which means your brand would show up when customers are voicing their displeasure about another product or service. This is a bit tricky to navigate, though, and it can easily come across as gloating or bragging. Remember what Kendrick Lamar said—be humble!
Remarketing
Did you know PPC advertising can target users who've already bought your products? It's true! This remarketing option can help you retarget customers who've already used one of your ads, delivering a smart follow-up down the road. Say you sell pet food, and you know that a standard bag will keep a pup fed for around three months. Users who've clicked on your ads and purchased are a prime opportunity for remarketing as that third month rolls around. The ad could read somewhere along the lines, "Time to Stock Up on Dog Food?" with additional copy promoting a shipping or sale discount. This is a great way to use what could otherwise be incredibly invasive marketing tactics to offer genuine value and help to your customers. It's not pushy, and users will feel like they're finding the right deal at the right time. Win-win!
It All Starts with a Plan
No matter how you slice it, there's a way for PPC to help your brand get the word out. Thinking beyond simple buy-sell binaries can help you reach new heights using tools that you're already employing. The big thing you need to remember, though, is that paid advertising is a highly competitive, highly detailed process. You can't just wing it, and you can't guess your way through it, either. While you've probably already got a solid understanding of PPC under your belt, experimenting with additional branding opportunities without a plan in place is a guaranteed way to waste your ad-spend. Remember, it's about turning up the volume and getting the word out. It's not hopeless, and you can crank things up to support your business goals and efforts, no matter your size.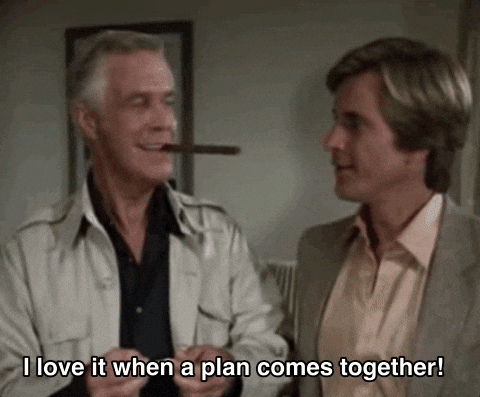 If you're looking for ways to build your brand's identity and amplify your messaging, PPC is one of the best options out there. Need a hand? We're ready to help!