What You Need To Know For Your Google Search Rankings
With massive changes coming to Google Search, the time to focus on mobile SEO is now. Google search algorithms are about to start focusing on the mobile content of a site to determine page rankings. The big takeaway for SEO and digital marketing? If you're not mobile, you're going to miss out. While Google's index of over 60 trillion web pages and links will remain intact, sites and businesses that want to be ahead of the game must adapt (if they haven't already). But don't worry… we're here to help! Here are just a few ways you can make sure you don't miss out when the change comes:
You've Got A Need… A Need For Speed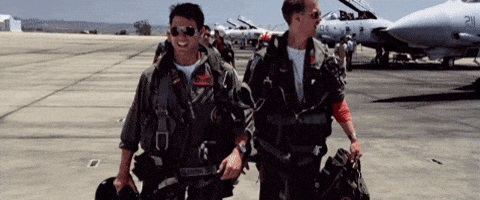 Optimizing your mobile site for easy access is a must. It's got to be fast—Google recommends a maximum load time of 2 seconds, but they themselves strive for 0.5 seconds or less. Slow mobile sites are a surefire way to turn off potential users. Mobile SEO should do what it can to speed things up:
Optimize images—make sure they're the right size, with good titles and alt tags to improve content rankings
Simplify the code—keep it simple! Cut out the unnecessary characters
Minimize redirects—if the site has to redirect too many times, it'll slow down the experience for users
And on that last point…
It's All About The User Experience
If a site is redirecting to a mobile version, you've got a problem. Instead of loading one page, you're effectively loading two—or at least, it'll seem that way to the user. Even though smartphones can handle this redirect, you want to be able to guide the user to your CTA and get them to click or tap as early on as possible. It's also important to consider how users will be accessing your site—after all, there are over 50 billion Google searches a month on mobile alone. And that's not all. Back in 2015, Google confirmed that mobile searches outpaced desktop searches. More and more often, users are picking up their phones when they want to find a product or service. It's convenient, easy to use, and is just as viable an option for users these days, especially as more sites prioritize mobile optimization. Is your business something people will be searching for while they're out and about? This is especially common for restaurants or key service industries. If that's the case, chances are you'll see a difference once you go mobile. Not convinced? A business with great optimization on the desktop side of things will see massive benefits to their SEO when they go mobile. You've already done the work on the keywords, after all, so you can focus on making things adapt across all screen sizes and potential use cases.
You've Got The Touch – You've Got The Power
This goes hand-in-hand with user experience. Improving mobile SEO should emphasize intuitive visual design that flows properly between each and every section. That means designing things around universal mobile device input tools, also known as "fingers." You've got to think about how users are going to interact with the site. Focus on things like the size of buttons, links, and icons. And if you're worried about having to redesign your entire website, don't!
A good online marketing company will have the know-how to deliver stunning site design that adapts across all computers and devices. From desktops to smartphones to tablets, no matter the size of the screen, marketing web designers will streamline your site, optimizing for user experience. And with a streamlined website, you can focus on SEO for one unified site!
Don't Panic!
This might seem like a lot to take in—but don't panic. It's all going to be okay. Taking the time now to improve your SEO for the coming change to Google's mobile-centric approach will be worth it in the long run. If at any point it seems overwhelming, you can always call upon your friendly neighbourhood online marketing company to lend a hand. Keep these tips in mind, and you can kick back and relax when Google's new approach goes live.