How Local SEO Services Can Benefit Your Business
All businesses need online exposure if they want to compete in online and local markets. These days, more people use online search to find local businesses, so if you have yet to optimize your business online, you're missing out. Local search engine optimization (SEO) services can help optimize your online presence, improve your site's rankings, help customers find you easily, and keep you ahead of your local competition. Local SEO is all about giving your business the best exposure possible in a growing sea of competitors. Here are a few ways local SEO services can help your business rank higher—and maybe even outrank competitors—in local search results.
Optimize Title & Meta Description Tags
These tags show up in search results, providing users with a brief overview of your website content. How you use these tags will influence whether or not users will click on your website. Local SEO services can write compelling and concise descriptions to make your business stand out from the rest—and boost click-through rates. Here are some tips to help you avoid using poor titles and descriptions—i.e. being cut-off for search results for being too long—and to make the most of the space you have to attract local customers:
Only use page names—i.e. Home, Contact Us, Products, Services, FAQ—that help users navigate your site easily;
Include the name of your city and service area;
Use one targeted keyword near the beginning of the tag.
Create Online Local Business Listings
Online local business listings are necessary to help users find you through online search. It's incredibly important that these listing are accurate and consistent across the web. Use major online listings and local listings for your city through a local business directory. It also helps to have accurate business information—name, address, and phone number (NAP)—on citation data aggregators—these distribute your business information online.
Claim Your "Google My Business" Page
If you want your business to show up on Google's local search results—most notably, the three-pack of the top three local businesses—make sure to claim your business on Google My Business. Once you've gone through the verification process, local SEO services can complete and optimize your business page with descriptions, categories, business hours, accepted methods of payment, and quality photos of your logo, products, and services. The same should be done with Bing's local business directory.
Increase & Monitor Reviews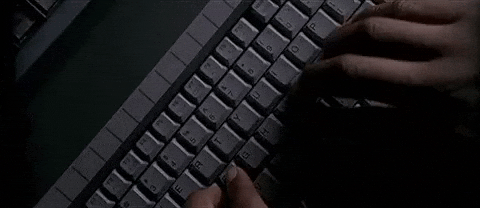 Online reviews matter, a lot. Good reviews can help you rank higher on search and persuade customers to choose your business over another. Local SEO services can help you get reviews, manage them, and respond to them across different platforms. Reviews always need a professional response to show that your business cares about customers. Aim for reviews on your Facebook page and your Google My Business page since these reach a wider audience. The more positive, quality reviews you have on Google, the better your ranking will be.
Add Structured Data Markup to Your Website
Structured data markup should be added to your website's code to give search engines your business information—including products, services, and reviews. This will give your business a competitive edge in local search. This data helps Google's spiders read and understand the content that is on your website. Whether you have many competitors or few, exposure with local SEO is necessary for today's world of online search. Get more visits and reach more local customers with the help of local SEO services.