Using Story Telling and Creative Design to Strengthen Your Brand
For any business, your website is one of the most influential aspects of your branding. Think of it as the face of your brand, or the hub where everything related to your business and branding exists. Considering the fact that 81% of customers do research online before making any purchases, your website is where your brand will make its first impression on a customer or potential client. Therefore, your website is the best opportunity to present your brand's story to the world. Ask yourself the following questions:
What does my website say about my business?
Does my website communicate my brand's story well?
Does my website's design give a strong sense of my brand?
If you find yourself struggling to come up with answers to these questions, then it may time to look into designing a website that will take users on a journey that they will remember while keeping your brand top of mind.
How Stories Create Trust – And Why Trust Matters
One of the best ways to build trust with potential clients and customers is through your brand story. The story of your business should illustrate how your company came into existence and its mission going forward. By properly communicating this message, you are more likely to gain the trust of the consumer. But why is having this kind of trust between a business and consumer so important? Brand trust is now more critical than ever as consumers have options thrown at them left, right and centre. What was once a decision between two to three companies is now of hundreds. And because there is so much choice, customers are now asking themselves, "why should I buy from you?" By answering this question with a compelling story, you can help build that trust of the customer and earn their business.
How to Build Trust Through Storytelling
Telling a visually enticing story that connects with readers can help to produce trust. But for you to gain this trust from the get-go, your storytelling needs to have certain crucial elements. These elements include:
Personality
The story of your brand is inspired by the people who contribute to the company's growth and success, which is why your narrative shouldn't be thought of merely as a marketing tactic. People trust other people, so your story should be personality-driven. Doing so will present the reader with someone real that they can trust.
Simplicity
Your brand story should cover three main points and follow this progression:
Beginning – The problem. Explain the problem you have been presented with and how you set out to solve it.
Middle – The solution. Describe how you went about solving the problem at hand.
End – The success. This is where you talk about the outcome and how you found success by tackling the initial challenge.
That's it and nothing more. The simpler the story, the better, because the more you try to cram in, the quicker you lose momentum. It's also scientifically proven that our brains are better able to process simpler pieces of content. Plus, the more complex the story, the quicker a customer's trust starts to break down.
3 Ways Design Helps Tell Your Story
Compelling brand storytelling is nothing without precise, thoughtful presentation. Design and storytelling are dependant on one another to help your brand stand out from the pack and present an engaging story. In fact, users are more likely to trust your brand and convert if you have a well-designed website. Therefore, you should aim for your web design to humanize your brand and create an interactive experience that builds brand loyalty. Here are some examples of how you can use design to better tell your story.
1. Creative Design Elicits Emotion and Builds Trust
Words alone are not enough to engage an audience without visual elements to support them. And vice versa. Having a clean, cohesive web design helps build trust in your business and brand. By presenting information in a clear, enticing way, customers or clients will come to trust that you know what you are doing. Here are some design elements that help improve user trust:
White space
Testimonials
Business details (phone number, office location, and email)
Terms and conditions
Privacy statements
Industry seals
Memberships
You can also build an emotional connection by choosing certain imagery, colours, and logos that are appealing to consumers.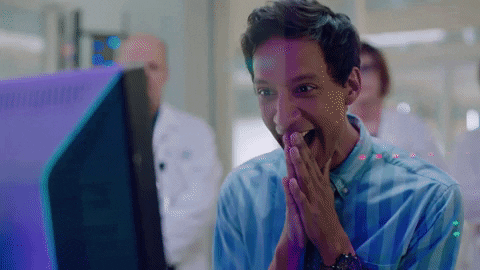 In particular, the colours you select to represent your business plays a huge role when it comes to branding. Colours will set the tone and convey certain emotions, so take some time to decide which colour will best represent your brand. Remember to be consistent with utilizing it throughout your web design, social media presence, and overall branding. Choosing certain colours makes a difference between building on your users' excitement or invoking a feeling of tranquillity, empathy, or delight. And remember – other cultures have diverse interpretations of certain colours. Therefore, having a solid understanding of your target market is especially important if you have an international customer base.
2. Consistency
Above all else, when it comes to your branding, you want your business to stand out and be memorable. One of the main ways to achieve this is by being consistent with your tone and messaging along with colours and design across all your output. This should also extend to your social media and emails.
3. Making Your Website More Accessible
Taking into account the fact that mobile devices account for nearly half the time that people spend on the internet today, the chances that someone is checking out your website on their phone is very high. Creating a positive user experience is extremely important, so it's crucial that your website and design is optimized for mobile use.
Landing Pages
When it comes to your website, think of the landing page as the first chapter and the conversion page as the last. When the customer lands on your target page, it should initiate a storyline that draws them in and piques their interest through an emotional response. As you take them through each stage of the journey heading towards the conversion page, you should be adding a new chapter to the story. With each step, you need to be hitting the emotional trigger that makes them relate to the story so that by the end, they decide to take the final step and make a purchase, place an order, opt-in etc.
Layouts
If you're designing a single landing page, then you need to make sure that you can tell the full story on that one page. The layout will be fundamental to the success of the campaign. You will also need to think about video placement and consider the following:
Where will the main headlines be?
When will you introduce the solution or answer to the problem or question?
How will you illustrate the key points? (icons, stock photos, sales videos, webinar slideshows, etc.)
Link Structure
To create a compelling storyline, it's important to map out your link structure before finalizing anything. Each page that the customer lands on should direct them to the next part of the story. If there are smaller secondary links around the page, then they should not stand out and should be harder to find. Another area to think about is the main menu or global navigation. It's important to prioritize the tabs and make sure the names reflect the order you want them to go in.
Why You Need A Digital Marketing Agency By Your Side
A digital marketing agency can help you develop your brand story and fine-tune your web design accordingly. The benefit of working with an experienced, reputable agency is that you get the expertise of a team of marketing professionals from design to development, SEO, social media and content marketing – all working together to help tell your story perfectly. Brand storytelling and presentation go hand-in-hand. You can have a great brand with a fantastic story, but if it isn't presented in an impressive and engaging way, you will have a hard time getting users to stick around on your website long enough to convert. Finding a way to combine quality content with appealing, user-friendly design will improve trust and create a loyal customer base.