Google added some improvements to featured snippets, about this results, and the content advisories in Search, Search Engine Roundtable reports. It's all about transparency, truth and putting an end to fake news. Wow, that was a flashback!
Anyways….
MUM Improvements
After its update, MUM will now power Google's featured snippet callouts. The search engine's systems will check snippet callouts against other content on the web and find a general consensus, even if other content is written in a different language or uses different words.
For those who are hearing this term for the first time, a callout is that little section of words (or a single word) above the featured snippet, usually written in a larger font than the rest of the search result page. Now you know.
Google will also fact-check each of its featured snippets and see if other authoritative sources agree with the information presented in the feature. Also, the algorithm can help the search engine find out if and when queries are better when served without a featured snippet. For example, when searching for things that just didn't happen. Here's what Google said in the announcement:
"…for example, a recent search for "when did snoopy assassinate Abraham Lincoln" provided a snippet highlighting an accurate date and information about Lincoln's assassination, but this clearly isn't the most helpful way to display this result.
We've trained our systems to get better at detecting these sorts of false premises, which are not very common, but are cases where it's not helpful to show a featured snippet. We've reduced the triggering of featured snippets in these cases by 40% with this update."
'About This Result' Expansion
Google is adding more context to this feature.
It's doing that by showing reviews, how widely is a source circulated, if a company is owned by another entity, etc. It will also say if Google can't find a lot of information on the source.
Later this year, Google is bringing this feature to Portugal, France, Italy, Germany, Netherlands, Spain, Japan and Indonesia, in their respective languages.  They've added the feature to the Google app as well.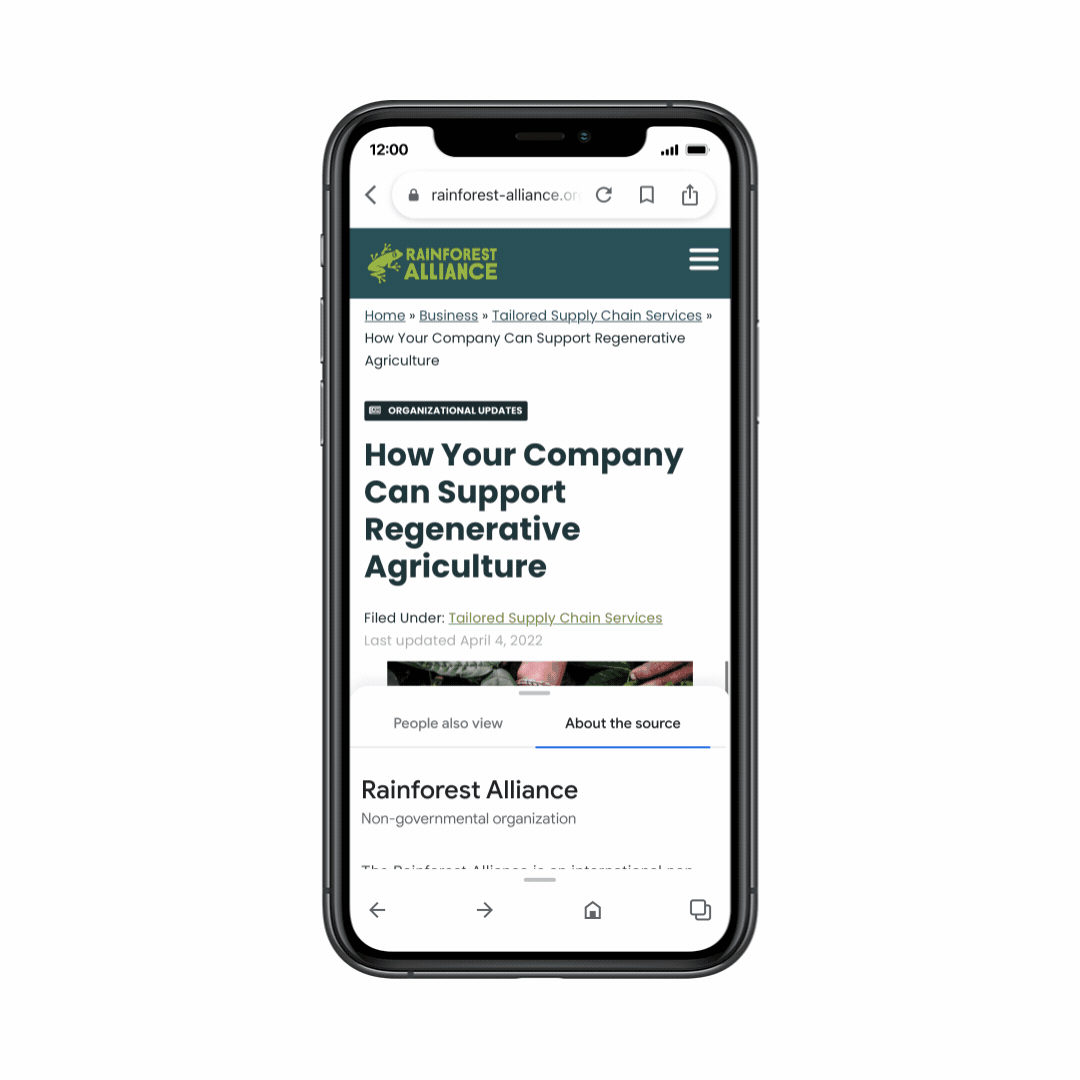 Content Advisories Expansion
The search engine is expanding content advisors to those searches where its systems can't be certain of the results' quality. Google said this "does not mean that no helpful information is available, or that a particular result is low-quality." Here's an example they shared: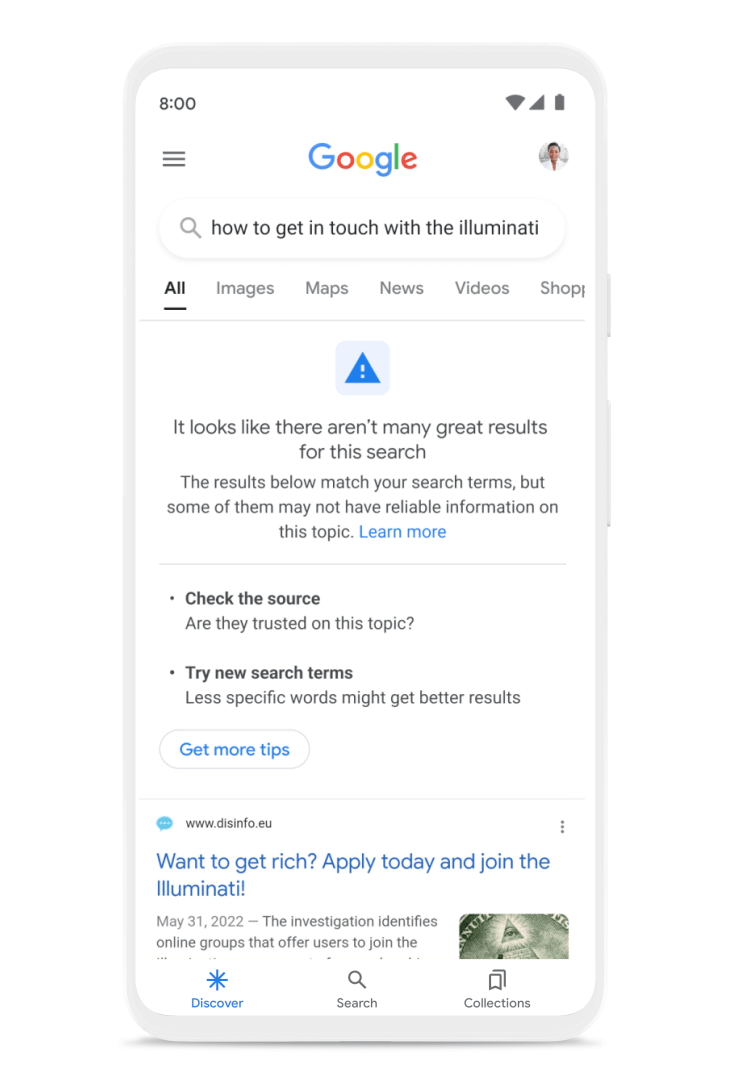 Why This Matters?
Being susceptible to false information is a dangerous game. Access to proper, fact-checked and honest information should be a priority, and Google is obviously working on that. In a time of click counts and 'firsts', getting the right information can be a challenge. Good guy Google is here to fix that. These latest updates work hand in hand with their recent updates on YMYL topics. Read more about that here.
And here we go. This is the MUM callout I was expecting to see. Just started to see some of these for featured snippets… pic.twitter.com/rbPL4P39bm

— Glenn Gabe (@glenngabe) August 12, 2022