New Product Promotion Format Put Ads in Image Search Results
Google recently announced a new format for ads on Image Search, letting retailers highlight multiple products for sale within a single sponsored ad. Citing a recent study that showed that Google "is the first place US shoppers go to discover or find a new brand or product," the search company explained that half of all online shoppers find images of products conducive to a purchase. As such, " are turning to Google images," said Surojit Chatterjee in the Google Ads Blog announcing the new format. This new ad unit format, dubbed "shoppable ads" by Google, behave like shoppable pins on Pinterest and Instagram's shoppable items, letting users interact directly with the image to see what products are for sale. From the image, users can see what items are available for sale, and click through to make a purchase, just like a standard paid ad: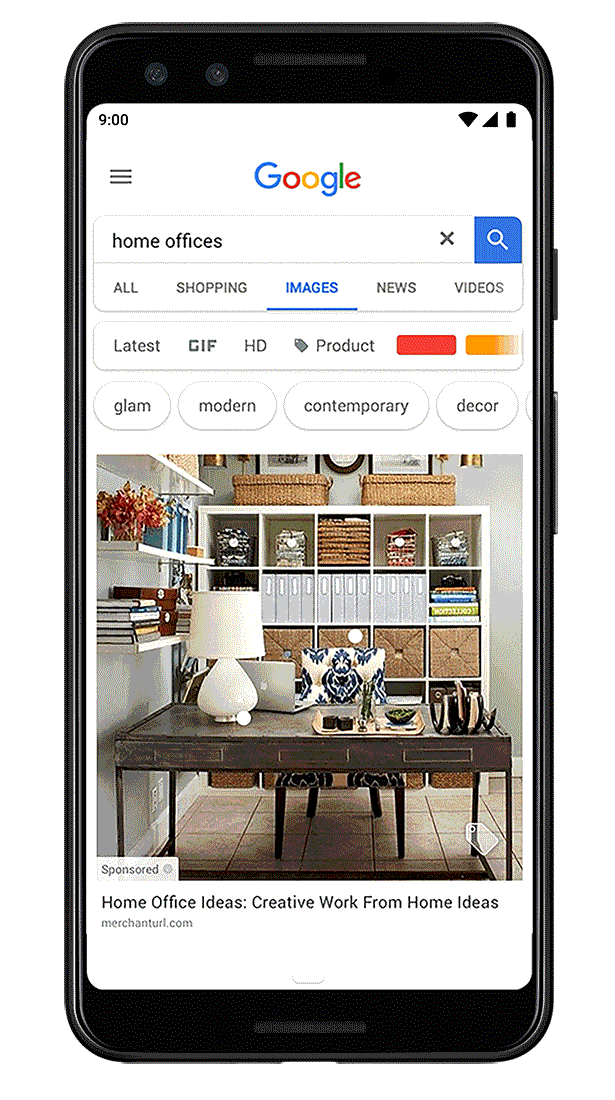 Currently, Google's only testing these ad formats on a small percentage of traffic, and only with select retailers. This ad unit is expected to roll out across more categories and businesses over the coming months. In addition to shoppable ads, Google also announced that their Showcase Shopping ads (which already appear in standard search results) will now be visible in image search results, too. Finally, Google also mentioned expansions to their Merchant Center; retailers can now provide data to Google at no charge so Google can help show more product info to shoppers and potential buyers. Because these ads are still being tested on a small percentage of searches and traffic, it's likely that the full roll-out will take a few months as more advertisers get on board. As Google expands access to this format, expect to see more and more businesses taking advantage of it.