Rejuvenate That Old Digital Storefront with a Fresh Look
Spring is upon us, which means one thing: spring cleaning. Okay, it also means warmer weather, allergies, and more sunlight, but the point still stands. Spring cleaning is a great way to freshen up your home, but have you considered using that same energy to freshen up your business, too? We're not talking about finally getting around to dusting the behind the printer (though that's probably a good idea). We're talking about cleaning up your digital marketing strategy! When it comes to SEO and digital marketing, staying fresh is the name of the game. A fresh look and design can inform a PPC campaign or marketing strategy. Of course, as with spring cleaning, one question always remains: where do you start? Don't worry… we've got a few suggestions:
Shiny and Chrome, or, Polishing Up Design and Content
We'll keep this short, because we've discussed it before. Old content is almost always worth updating with reoptimized keywords and focus points. It's also worthwhile to simplify language to make it easier to read. Even Google points out the importance of content being clearly written and comprehensive. It contributes to the overall quality of a page and how Google Search will notice it. Take a look at what's current in your market and work to update your site to reflect these trends. Knowing these trends and combining them with SEO has multiple benefits. Using reports and analytics to target the proper keywords will help boost your rankings, getting your website higher up in Google's search results. When you are looking for something online, do you ever really click on anything past the first page? Not often. The same applies to customers looking for a service. Thus, you want your website to show up on the first page of results. This will increase traffic, and naturally increase sales.
That New Spring Look
Your website is a representation of your brand on the internet. How your website represents your brand determines (in part) how successful your digital marketing presence will be. Do you remember those old websites from the 90s? Flashing banners, clunky buttons, low-quality JPEG images… you can just hear those dial-up noises, can't you? Fast forward to websites today. What was cutting edge in 2013 won't be leading the pack in 2017… but you've at least got a good foundation to build on! Keeping things easy-to-read and creating pages that are easy to navigate helps keep visitors around; you don't want visitors hitting the back button on their browser or leaving your site when they can't find what they're looking for. These actions increase the bounce rate, which is literally a measurement of how long it takes for visitors to bounce off the page. Properly optimized sites with intuitive user-friendly design will reduce customer bounce rates and keep visitors around for longer.
Every Click Counts
So, you've got a good-looking website with some fresh content. Great! How do you get people to start buying your stuff, though? Using a combination of PPC (pay-per-click) advertising and landing pages, you can boost your customer conversion rate and increase your revenue. PPC ads are at the top of Google Search results, generally marked with green text that identify them as an ad. They provide a host of benefits as part of a digital marketing strategy, including:
Their flexibility and how quickly they can be implemented;
How they can be focused on a specific demographic;
The increase in reach and traffic they create; and
How they can help promote a specific service or product.
These ads also offer a good ROI, as you only need to pay when someone clicks. PPC campaigns can be set up directly with Google, but if you don't know where to start, you can always depend on a digital marketing company to handle the details for you. Simply set your budget and you're off!
Landing Bigger Fish… Er, Customers
Once you have people on your website, you've got a short window to turn them in to a paying customer. That's where landing pages come in. Landing pages are… well… pages people land on after clicking a link. From a marketing perspective, though, they're a great opportunity to draw in customers. With all necessary information on the product or service, and a big emphasis on a call to action, landing pages can push conversions. For instance, did you know that 63% of consumers are more likely to buy from a site with product ratings and reviews? Using polished content and design can help a landing page rank higher. As a result, those people searching for the service you're offering will be more likely to find it… …and that's without adding a PPC campaign to drive leads and conversions on the page. Giving your visitors the opportunity to buy your services quickly is a big benefit. The longer it takes for a visitor to get what they need, the more time they have to second-guess themselves, check out a competitor, or get distracted by something else.
It's All Connected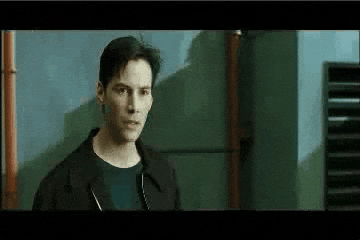 After all that clean-up, it's important to make sure your website looks and works perfectly. Even professionally constructed websites can have a few bugs or typos in them, so give all your pages a good once-, even twice-over and make sure everything is in the right spot and working properly. You don't want to miss out on a few sales because one of your buttons doesn't work! Spring's the perfect time of year for change. Refreshing and renewing is sort of a spring tradition, after all! Just like spring cleaning, putting new life into your digital marketing can seem a bit daunting at first. Don't worry, though, you can always get a helping hand!