Get Started With PPC Ads That Benefit Your Business
There's a lot to sort through when you start down the path of website marketing. It's a big subject, so it's totally normal to be unsure of where you should start. After all, what's the best way to drive traffic to your website once you step outside of organic SEO? Using a pay-per-click (PPC) advertising campaign is an excellent place to start. PPC ads are easy to use, help you stay within your budget, and can quickly generate leads, boost traffic, and improve conversion rates. A website marketing strategy that combines PPC ad campaigns with SEO will improve your rankings, both organically on search engine results pages (SERPs) and on paid Google ads. The more you're willing to bid on keywords, provide quality content, and improve user experience, the more likely your website will be noticed.
How PPC Ad Campaigns Work
A PPC ad campaign starts with a network. There are more than a few options out there for you to choose from, though:
Google AdWords—the most popular ad network. These ads are often seen on private websites and Google (obviously) runs all of the ads that appear on Google search results. Google ads also run on YouTube.
Bing—runs PPC ads on Microsoft search engines, such as Bing, Yahoo, and other search partners.
Facebook Ads—have several types of ad campaigns, including PPC ads, targeting millions (or even billions) of users.
Amazon—runs PPC ads in both Seller Central and Vendor Central for companies selling products on Amazon.
Once you've settled on a network, it's time to set a budget and optimize.
PPC Ad Campaign Costs
The cost of each click will depend on the keywords used in your ad. Because some keywords are in higher demand than others, it's going to cost more to make use of them. Don't worry about going over-budget, though. You can easily set monthly, even daily, limits with your network to turn off ads once the limit has been reached. This also adds great flexibility and adaptability to a campaign. Because you can alter your budget and limits as needed, you can easily update campaigns on the go as you start to see results.
Bidding on Keywords
There's a higher demand for some keywords. These keywords often cost more than others, so ad networks allow advertisers to bid on them for use in ad campaigns. But if you underbid, the ad network will notify you, and your ad may not run.
Google will rank your ad based on quality (keyword relevance, landing page relevance, click-through rate) so it is important to aim for quality ads that will entice users to click on them.
Key Components
PPC website marketing needs these key components to get the job done:
Campaigns—the main component and usually follow a theme for the ads;
Ad Groups—are part of each campaign and are related to the campaign theme;
Keywords—are associated with each ad group and must be relevant to the ads;
Ad Text—the text in the ad that is used to sell a product or service;
Landing Page—the page users are taken to when they click on your ads (should also be relevant to keywords);
Checkout/Conversion Process—the steps users need to take to convert (make a purchase, sign up, etc.) once on the landing page.
Chatbots Improve the Conversion Process
By adding a chatbot to your landing page, you can help visitors find what they're looking for and boost conversion rates. Chatbots act as customer service representatives, interacting with customers, providing automated responses to users 24/7, helping them find what they need, and directing them to the checkout process. Chatbots are programmed to ask specific questions and meet various needs such as:
Provide personalized product suggestions based on customer responses;
Direct customers to pages by providing links;
Assist customers with inquiries on product orders;
Provide answers to FAQs; and,
Compile user data (from user interactions with chatbots) to improve products and services.
Benefits Of Using PPC Advertisements
Aside from improving conversion rates—PPC visitors are 50% more likely to make a purchase than organic visitors—there are many other benefits to using PPC ads as part of your website marketing strategy.
Ease of Use
You can turn your PPC ads on and off simply, pausing campaigns automatically to avoid going over budget. And when using the help of a professional PPC marketer, the increase in leads and traffic is almost immediate.
Pay-Per-Click, Literally
Since you are only charged once a user clicks on your ad, you won't be wasting valuable ad dollars on ads that audiences aren't responding to. Instead, you can spend these dollars on your keywords and landing page content to improve content quality and increase conversion rates.
Tailor Ad Strategy to Reach Target Audience
You can change the settings of your PPC ad campaigns to target specific audiences at the ideal time and place, i.e. in the morning or at lunch time when they are more likely to want your product or service.
Get the Best of Both Worlds
Since SEO is the basis of any successful website marketing strategy, using it strategically with PPC ad campaigns gets you best of both worlds.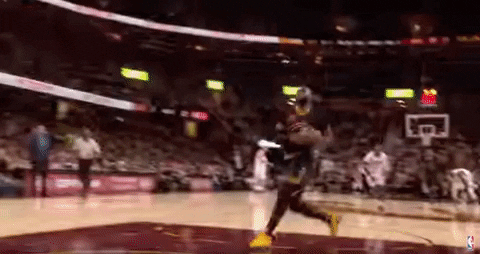 With your PPC campaigns, you can analyze your keyword impression data—the number of people who are seeing your ads displayed on specific keywords—so you can determine which keywords are most popular. You can then make a list of the popular keywords to use, including long-tail keywords to target specific audiences, optimize your content, and boost your rankings. Not only will PPC help you rank high amongst ads on SERPs, but organic SEO will also help you rank near the top of the organic results. This will get you more exposure on SERPs. You can also improve leads and the likelihood of a click, which ultimately improve conversion rates. With the help of website marketing specialists, you can use PPC effectively to get higher rankings, website traffic, and conversion rates faster.