A Web Marketing Company Offers a Different Approach to Dealing with Your Online Competitors
"Competition is a necessary evil in any market you are either entering or trying to create. Competitors push you to be better, help validate and educate the market you are trying to address, and if you pay close attention, can drive you to focus on addressing the real problems you are trying to solve," – Ben Sardella on how to approach competition. If you have competition, that's a good sign. Competition means there's a market for your product or service. People want or need what you have to offer. And whether you realize it or not, your competition can help your business in many ways.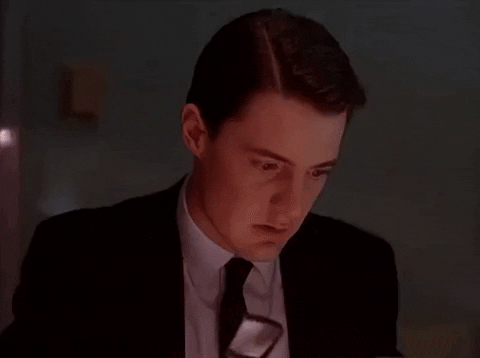 Competition motivates you to educate and challenge yourself to do better so you can stay ahead of the game. You should always aim to be different or gain an edge over your competition so you can set yourself apart from the "other guys." Sure, it's important to find out what makes your competition so attractive to customers, but avoid copying them. Use your knowledge, expertise, and research to understand who they are, what they're doing, and how you can improve your own business to be better and more successful than they are. With the help from a web marketing company, you can gain a better understanding of what you're up against with through competitive research analysis. This research includes what's available on the market, what has failed and why, and what the market is demanding. You can then use that information to strengthen your brand and help your business stand out from your competition. Another angle to look at is the alternative products people are choosing and how you can make your product or service better than the alternative. If your competition has something that's making them more appealing to consumers, find a way to match that thing and then make it even better. Don't try to keep up with offering everything your competitors offer—instead, focus on your unique products or services and how you can make them the best on the market. Use competitive research to develop strategies that will help you maintain the needs of your current customers and attract new ones. An impartial third party should perform the research and data analysis to ensure you gather completely unbiased information to better help you strategize your next steps. With this help, you'll make better decisions for your business using results, recommendations, and insights from an impartial third-party without letting your biases get in the way of success.
Competitive Research
Here are some strategies digital marketing companies use to conduct competitive research:
It's More than Just a Google Search
Sure, searching for your competition on Google is a good first step to discovering what they're all about, but that's just the tip of the iceberg. There are other online tools available to give you an in-depth look at the competition. The tools help to:
Research the keywords and AdWords your competitors are buying;
Discover and examine trends, user behaviour, and make comparisons with other companies using Google Trends; and,
Set up Google Alerts for your competitors and yourself to see what they're up to and if anyone is talking about you.
Check Out Industry Reports
These reports use research and studies to find out who your competitors are in your industry, along with trends in the industry, and unmet market needs that you can try to appeal to. A web marketing company may also use additional resources, such as software, to find more information on your competitors.
Social Media Monitoring
Looking at your competitors' social media accounts can reveal some useful information about them, such as public interactions and sentiments. If you find that your competition isn't using social media (this automatically puts you a step above them), sign up for their newsletter and check out online reviews to see what they're up to, what events they may be attending, what type of promotions they are advertising and news about new products and services they offer.
Interact with Your Customers
When you attract a new customer, ask them what product or service they used before and why they chose you instead. You should also reach out to customers who stopped using your business and opted for your competition to discover ways you can improve. By understanding why they made the switch, you can improve your products and services to appeal to the needs of your customers and attract new ones.
Attend Industry Trade Shows & Conferences
Learn about your competitors and what they're offering directly by interacting with them and visiting their booths at these conventions. Consider joining an industry association to have more opportunities to interact with competitors face-to-face.
Talk to Your Suppliers
If you share suppliers with competitors, ask simple questions to find out what they're ordering—i.e., how many units of a certain product have they pre-ordered for next month. Along with finding out what they're ordering, you may also discover new products your supplier is bringing in.
Keep an Eye on Who They're Hiring
Check their online job postings for clues on the types of positions they're trying to fill. Job descriptions can provide insight into the technologies they use and the projects they may be working on, such as new products or services.
Send Out Surveys
Sending out surveys to your competitors is another part of competitive research that is best left to a third-party. Answers to these surveys can provide key information, such as competitor prices, response times, and insight into how you can differentiate your sales process.
Call Them
Lastly, once you have a clear idea of who your competitors are, you can have a third-party call them and ask questions about their business. Chances are, you can get all the information you need in a phone call. A third-party company can help your business strategies by discreetly gathering unbiased information about your customers and competition. Remember, competition is a positive thing, so embrace it. Use competition as a motivator to stay ahead of the fast-paced digital market with the help of competitive research strategies from a web marketing company.