Using Local SEO Services to Support Online Reputation Management
Running a business is one of the hardest challenges you can take on. Simply starting a business means accepting some sacrifices and a significant investment of your time and energy. Stability, success, and security are not guaranteed. These days, your business needs every advantage it can get. Naturally, that means signing up for SEO services to increase your business' digital presence. But what happens when every one of your competitors has the same advantage? How do you stand out from the crowd? Worse, what happens when the thing that was supposed to help you winds up hurting you? What do you do when your business' digital presence becomes ground zero for negative reviews, angry customers, and frustrated comments?  The simple fact of the matter is that, as we mentioned, stability, success, and security are not guaranteed.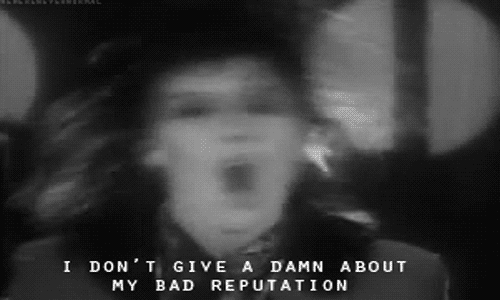 It's true of business, and it's true of digital marketing. Things can and will go wrong—which is why it's so important to understand the ins and outs of major SEO services and to maintain strong online reputation management strategies. So what fire do you put out first: the SEO strategy that hasn't hit the mark or negative feedback? Before we answer this question, let's take a closer look at how ORM can help your business.
What is Online Reputation Management?
Online reputation management (ORM) is a set of digital strategies and services designed to help businesses connect with their customers to address reviews, feedback, comments, and more. ORM seeks to improve and maintain a business' reputation to support its goals. Simply put, ORM is public relations on a digital stage. Reputation is a difficult-to-quantify factor that nonetheless plays a significant role in digital success.
You've likely seen a few ORM strategies in play as you've browsed the web. Responses to reviews on Google My Business listings or social media pages are among the most common ORM practices. This is a real-time process that focuses on addressing feedback directly, and its end goal is to turn a negative review into a positive one. After all, an unhappy customer is an opportunity to improve a relationship. A user taking their concerns online is frustrated by their experience and clearly want some acknowledgement of their situation; otherwise, why go online? Taking the time to address their concerns and make things right can frequently save the relationship, and doing so over social media demonstrates to other, potential customers that you're willing to go the extra mile. Transparency speaks volumes, and negative reviews are more credible than positive ones. What's more, Google's search algorithm assesses things like ratings on the Better Business Bureau. That's why it's important to demonstrate a willingness to address feedback, both positive and negative. By managing your online reputation, you maintain control of your brand.
Avoid These ORM Pitfalls at All Costs
Buying fake reviews. Don't do this! Not only is it dishonest, but people can almost always see right through it. Leave fake testimonials in the 1990s where they belong.
Don't feed the trolls. It's never a good idea to exchange barbs with people online, especially while representing your business. It can be tempting to clap back against online vitriol, but at the end of the day, the downside is far too great.
Building fake profiles. Also known as astroturfing, this strategy is for people who have no earthly idea how to run a business. It is almost impossible to manage, completely unethical, and if discovered will destroy your reputation overnight.
Ghosting your customers. If a customer reaches out, always respond. If you are being criticized online, put out a statement that shows you are aware of the feedback and working towards a positive outcome. The worst thing you can do is ignore the very people who are taking the time to comment.
Don't hide criticism or remove reviews. For one thing, you can't remove Google reviews; it's up to the author to update or remove them. For another, it creates an image that you're only okay with comments and feedback if they're positive.
How are Local SEO and Online Reputation Management Connected?
The fact of the matter is that Local SEO and ORM are inextricably linked. Actions taken as part of an ORM strategy have an impact on SEO. Reviews, feedback, and ratings on sites such as Yelp, TripAdvisor, and Google's local listings all feed into how Google Search returns results to users. For example, if you run a plumbing business and have a number of negative reviews from frustrated customers on the Better Business Bureau or on Yelp complaining about poor quality of work, you'll likely see an impact on your SEO efforts. The good news is the inverse is also true. SEO's broad improvements to your website to better address user needs and concerns quickly translate into a better reputation. Remember, negative reviews aren't the end of the world. They're an opportunity!
Make the Most of Your SEO Services
Search engine optimization is such a broad topic that boiling it down to bite-sized tips won't ever quite do things justice. Make no mistake, you can't overlook SEO today. But simultaneously, it doesn't need to be all-consuming. It's one aspect of your overall marketing strategy and an important one at that. Still, it needs to work in cooperation with your reputation management efforts, your advertising campaigns, and so much more to generate genuine lasting success. Smartly implemented SEO strategies take time and careful consideration, but here are a few quick and dirty rules of thumb you should be aware of:
Keywords are so passé… but not really. This one's tricky, because honestly, as important as keywords are, they're not the be-all, end-all of search. Think of your primary keywords as broad topics. For example, you want to rank for "plumbing company," and it gets a good monthly volume. Instead of tailoring each page to this broad term, build out mid- to long-tail keywords that people might actually be looking for to establish your authority and reputation as a leading plumbing company.
Mobile-first is old news you shouldn't forget. By now, you've likely heard that Google's index prioritizes mobile results. It's old news at this point, really, but never ever forget that most of your users are going to be running a quick search on their phones for your services. Plan accordingly.
Never ignore users. User intent and user experience are huge, huge topics, dismissed at your own peril. Keep them in mind when developing any design, strategy, or piece of content.
If you'd like to learn more about some of the most common SEO issues out there and how you can address them, check out our piece on the biggest pitfalls we see and how we help our client fix them. You can find it here: https://creativetrnd.com/digital-marketing/common-seo-mistakes-and-how-to-fix-them/
10 Principles that Support Reputation Management Success
If you're still feeling a bit overwhelmed by online reputation management, then think of it this way: your online reputation is your reputation, period. We've got 10 guiding principles to help you stay the course and maintain your stellar reputation, equally applicable online and in-person.
1 – Be Transparent and Honest
Do what you say you're going to do. Don't hide information from customers. If you've made an error, own up to it, apologize, and promise to do better—and then make sure you see that promise through. Replying to negative reviews and asking to make it right only matters if you're going to act on your words.
2 – Make a Good First Impression
Consider your Google My Business listing. This is likely one of the first ways a customer will interact with your business, so take the time to find high-quality photos, claim the listing properly, and ensure all appropriate information is included. Think of this as your digital business card.
3 – Be a Well-Respected Authority
Easier said than done, right? This can be a challenge, but by developing your site's content to offer true value to your users, you can establish your authority with helpful guides and information that goes above and beyond what the client is looking for. Other options include features in local news, industry journals, and the like. It all adds up, and can quickly help you earn high-quality backlinks.
4 – Listen to What People Have to Say About Your Brand
We can't say this enough: listen to the criticism. Most of the time, criticism (no matter how frustrated it might sound) comes from a pain point. These are often incredibly easy to deal with, but you might not even be aware of these issues until someone points them out. Remember, you're all about making your customer's lives easier. Listen to what they have to say, and monitor social media for other mentions or conversations that might be close at hand.
5 – Don't Dismiss Criticism
Okay, this is a tough one! Yes, listen to everybody—even the haters. Most of the time, their feedback won't be constructive, but criticism gives you an opportunity to learn more about your audience. Obviously, you shouldn't engage with overly negative or vitriolic users, but don't dismiss criticism out of hand. Try and see things from another perspective. It's an opportunity to learn and build relationships.
6 – Respond Promptly and Politely
Don't let negative reviews linger unanswered. Answer promptly and politely and offer users a quick and easy way to contact you through a private message to address their concerns more directly. It's that simple.
7 – Address (And Invite) Criticism
Criticism gets a bad rap. It's not an insult to you or your work, but rather a way for customers to say, "Hey, you've missed the mark, and here's why it bothers me." You should welcome feedback and constructive criticism and address it directly. Again, put yourself in their shoes and see it from their perspective.
8 – Own Your Mistakes, Apologize, and Learn from Them
If you've made a mistake, it's easy to get defensive. Resist that temptation, own up to the mistake, apologize for it, and take it in stride. Think about how the mistake was made: was it a simple human oversight? An error in procedure? Take your lumps and learn from them; mistakes are an opportunity to do better.
9 – Stand Up For Yourself
In some cases, critics become overly vindictive, rude, or otherwise vitriolic. Don't let it get to you! Stand your ground, push back against their attitude (politely), and if push comes to shove, remove their comments. Bad language, hate speech, harassment, and misinformation are all grounds for removal on various review sites. Lies and slander about you, your employees, or company should not be tolerated, and you may be able to take legal action in these instances.
10 – Don't Give Up!
Keep at it! It's that simple. Don't stop, don't give up, and keep up the process. It's an ongoing one that will help you reach your goals. Our reputations are all we have in the eyes of an online audience. By prioritizing a strategy that addresses your brand and implements solutions when necessary, you will find it easier to maintain that path towards success.