Ditch the Millennial and Gen Z Labels and Focus Your Digital Marketing On What Matters
Millennials get a lot of criticism for a wide variety of things outside their control, with headlines complaining about everything from their love of avocados to how they're supposedly "killing" every other traditional industry. The thing is, for all the flak they take, Millennials are the current hot demographic, and for good reason: beyond being trendsetters and pop culture gurus, they've also got serious spending power. It's been reported that Millennials will account for $1.4 trillion in shopping by 2020. Most estimates already chalk up a trillion in spending power to this generation, if not the high billions. Even Gen Z, the youth of today, account for a cool $153 billion in combined spending power. Simply put, the kids are doing all right, and they're frequently the target market that can make or break a business. So how do you market to them? It might surprise you to learn that you don't—or at least, not the way you'd think.
Digital Natives
Have you heard of the term "digital native?" It refers to people who grew up using relatively modern digital technology and personal computers. Those born in 1980 and beyond are digital natives who grew up with these technologies. Computers, smartphones, and other devices are second-nature, in short. This means that, while traditional marketing isn't without its place when it comes to reaching these people, most of the work is going to be done online. Let's look at this by the numbers:
This isn't to say that Millennials and Gen Z live and breathe branded content, though. Far from it: a lot of the brand interaction is strictly one-sided, giving these younger consumers a way to stay abreast of the latest deals and shop at their convenience. In short, they're keeping tabs on brands, which stems from a general distrust of marketing. So what does this tell us about marketing to this younger audience?
They're incredibly tech-savvy
They account for over half of all mobile sales
They want the best deal possible
They're willing, ready, and able to make a purchase
There's one more thing you need to know about this generation: if you're treating all Millennials and Gen Zs as a single target demographic, you're really missing the mark.
Traditional Techniques with a Modern Twist
Like any other target market, young people are driven by their values, experiences, and beliefs. These groups don't let their date of birth define who they are. Their age doesn't determine their decision-making process. There's an assumption that, despite all evidence to the contrary, all young people can be lumped into a single convenient target market. This could not be further from the truth! Consider for a moment just how diverse the Millennials and Gen Zs are in your life and experience. The oldest Millennials are now entering their mid-30s, while Gen Zs are either in their early 20s or just barely entering their late teens.
The divisions between these groups are tentative at best, but the sheer range of ages and experiences means that targeting "youth" as a single market is inherently flawed. So, what should you do instead? It's not complicated, and it's not impossible to reach these people. Market to their mindset! As you would with any target market or audience, take some time to research who they are, what they're looking for, and what pain points they have. You've got to focus on their issues and problems and determine where they are in the sales funnel. This can include creating detailed buyer personas, giving you a closer sense of who you're trying to reach. It's a bit anti-climactic to say it, but reaching a younger audience is just like reaching any other audience, albeit with a few new caveats and things to be aware of.
Brand Authenticity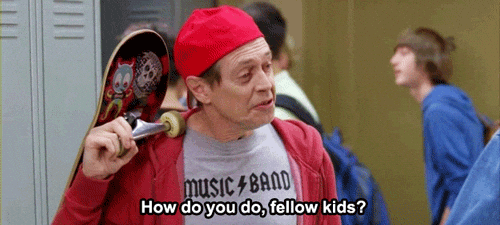 This is a huge factor for any business and organization marketing itself these days. How you appear to your customers speaks volumes and carries significant implications for search engine optimization and other digital strategies. We've discussed the role expertise, authority, and trust play in how Google analyzes and indexes search results. These three factors have plenty of overlap with authenticity, which can be hard to define. Simply put, if you're an expert in your field or industry, speak from that point of authority. Don't hide your experience! Similarly, though, don't try to inflate it. Younger audiences are, as we mentioned, savvier when it comes to deep digital dives to find information, and they'll quickly abandon your brand if they find it's not entirely forthcoming. Presenting your brand's values is a great way to market effectively and authentically. Remember, Millennials and Gen Z are not homogenous groups. They're vastly different from each other, which means they're not all that dissimilar to any other market you want to reach. You need to focus on the common ground between your customers instead of treating them like a group of kids.
High-Quality Digital Content
Remember what we were saying about digital natives? This is where the rubber hits the road in that respect. High-quality content covers everything under the sun from video marketing to written content. This is by far the most daunting task in any marketing strategy, as it's easily the most time-consuming and research-intensive process. Did we mention content production is also a long-term strategy? This is often slower to deploy than other strategies, but it can pay off massively if you give it the right time and attention. What we've discussed so far speaks to an approach you need to take. High-quality digital content is all about putting that approach into play. This means creating content that:
Speaks to your audience and their values
Highlights interesting and unique experiences
Focuses less on making a sale and more on building loyalty
Creating a smart content funnel that leads to conversions
This also means you need to skip the filler content. Every item you produce needs to reflect your brand's identity and values if it's going to do its job. If it doesn't, you're at risk of losing a potentially loyal customer and brand advocate. Younger audiences will walk away if you don't get it right. There's a misconception that today's youth have no attention span, and want things yesterday. The fact of the matter is that, as digital natives, today's youth simply expect you to have the technical side of things nailed down. Be ready when you want to engage, because sometimes you only get one shot.
Social Media Responsiveness
Social media has presented interesting contrasts between Millennials and Gen Z users, not to mention some similarities. Understanding both can help you closely target your ideal audience. Millennials, for the most part, did not grow up with social media, instead gravitating towards this new trend when they were either finishing school or already young adults.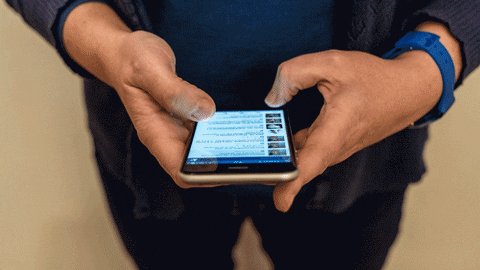 Gen Zs, meanwhile, have an affinity with social media that has resulted in a higher priority on privacy. Compared to Millennials, Gen Z is far more protective of personal info, often opting for temporary communication platforms (like Snapchat) or greater encryption to protect their data. And yet, at the same time, these hard-and-fast rules are anything but. There are exceptions to everything, and as we've been saying, you can't generalize young audiences. Social media outreach needs to reflect your brand's values, plain and simple. Maintaining your social media can be a challenge, for sure, but keeping your identity strong and centralized helps improve visibility and authenticity. Think of it this way: social media needs to be the ultimate authority in what your brand's all about, curating content and sharing it strategically to reach your audience when they're looking for your stuff. This might include:
Reaching out to niche bloggers and vloggers
Targeted social ads
Getting involved in community partnerships and events
Partnering with other brands and businesses
You also shouldn't overlook the benefits of ongoing reputation management—thanking customers for leaving a review, soliciting new reviews, and addressing negative feedback. It's going to take some effort, though, whether your target audiences are in Hong Kong or Ottawa. It all comes back around to marketing to people, not an age range.
Mobile-First Approach
This all ties back into the digital native concept. Because younger audiences have grown up with easy access to technology and the internet, they've got certain expectations when it comes to your brand's web presence. As we just mentioned, sometimes you only get one shot to make a good first impression. You might not always hit a home run with your content and social media, but a high-quality, reliable website is always necessary. Things go wrong, and websites break—trust us, we've been there—but you need a reliable platform your users and customers can count on. This is easily the biggest challenge for many brands to overcome: the technical side of things. The first and biggest issue is that your site needs to be mobile-friendly and responsive as standard. Full stop, no ifs, ands, or buts. Because Google's index prioritizes mobile search and results, if you're not there when a user grabs their smartphone and makes a search, you're missing out. Studies have shown that people check their smartphones around 150 times a day. That's a ridiculous amount of screen time, and it all adds up. As we mentioned earlier, Millennials make up more than half of all mobile shoppers, which is saying something. What's more, nearly half of all mobile shoppers start down the buyer's journey with a simple mobile search to get more info or find products that are out there. But a staggering 60% of users will outright abandon mobile sites if they're slow to load or have other issues. Suffice to say, you need to nail this stuff from the get-go. We recommend starting with a technical audit to see where you've got room for improvement. Some of the issues you'll encounter are incredibly easy to address and fix, but some will take more time. Load times and responsiveness can always be tweaked, but within reason—at some point, your site's architecture might be the determining factor in how quickly you can grab someone's attention.
The Last Word
That's a lot to take in! Thankfully, there are plenty of resources out there to help your brand reach a younger audience. If you're not sure where to start, though, don't worry; our experts are ready to help you achieve your goals. Let's summarize a few of the key concepts discussed and how you can put them into play as a savvy, in-the-know brand:
All Killer, No Filler: Your brand is awesome, and everything you do should reflect that. Let your values inform your content and approach to marketing. Everything you do, say, or publish is an opportunity to find a new customer.
The Modern Age: You want to be in here and now. Even if you're going for a throwback, your branding and design shouldn't suffer. Stay current and original for maximum impact, and make sure your site isn't presenting any roadblocks.
Don't Be Afraid to Listen: Sometimes reaching a certain demographic means using the influence of people from that same demographic. Sometimes older marketers, even experienced professionals, find their message gets lost in translation. You've got young people on your staff—get their opinion!
Be True to Your Brand's Identity and Values: Authenticity rules with young people, and they can spot a grifter a mile away. Staying on message is important but is secondary to the kind of unabashed honesty that can foster loyalty for years to come.
In politics, marketers often avoid trying to target young people under the preconceived idea that they don't vote anyway. But in business, these are the top tier targets and should never be taken for granted. When targeted appropriately and respectfully, young consumers can prove to be highly valuable not just for their spending, but for their influence as well. With the right approach, a thought-through strategy, modern flair, and a clear shift towards prioritizing young people as the building blocks for future success, you will secure relationships and ultimately a more robust overall company identity.