How Marketing Companies Use Design to Improve User Experience
Design guru Donald Norman once said, "Good design is actually a lot harder to notice than poor design, in part because good designs fit our needs so well that the design is invisible." The beauty and mystique of design is that it works in ways we're not always conscious of. Design affects us on deep emotional levels, influencing behaviour without us ever noticing. Good design plays a major role in effective marketing strategies. User experience, or UX, is subject to massive scrutiny and attention to ensure optimal results. Marketing companies focus on creating user-friendly designs that are easy to use, and that shape user behaviours on a subconscious level. UX designers focus on pleasant, intuitive, and memorable experiences to get users to convert and return in the future. In fact, in his book Emotional Design, Donald Norman delved into these subtler aspects of UX. He refers to the three levels of design, three key ways in which it affects us without our knowledge. Understanding these three levels can help designers and marketers create emotional responses in website users. Careful application of these lessons can help influence product purchase decisions, CTRs, and conversion rates. But what are these three levels, and how do marketing companies make the most of them in UX? Let's take a closer look:
Visceral Design—Gut Reactions, Lasting Impressions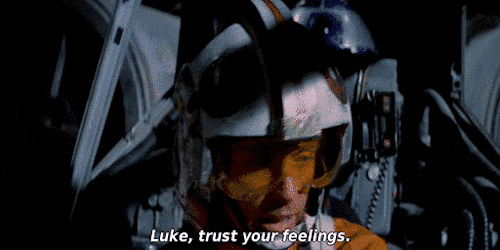 They say not to judge a book by its cover, but it's the first thing humans do, instinctively. It's a gut reaction, and the first emotions users experience when they encounter a design reflects this. These are visceral emotions, better known as gut reactions or instincts. Visceral emotions are subconscious. They are immediately felt, triggered by the initial sensory experience with a design, and are beyond our conscious control. These sensory experiences are influenced by design aesthetics, such as look and feel and how they engage our senses. This is the first impression your design will make on users, so it must be excellent. Malcolm Gladwell refers to this as "the blink," that moment in which we create a snap judgment of something. This gut reaction influences everything from product credibility and quality to ease of use. In fact, a more attractive design that elicits a positive response will likely be considered easier to use. Creating a compelling design that sets your users at ease and instills confidence is a challenge but pays dividends.
Behavioural Design—Delivering on the Promise
After visceral emotions, users experience behavioural emotions. This refers to the user's experience with the function and usability of a given design. Users develop opinions on how easy the design is to learn, to use, and overall functionality. User experience will always run on a learning curve. Functionality must always start simple; overly complex functions too early on could scare away a user. A single bad experience, after all, can quickly outweigh all the positives you've created for a user. For example, say you've developed a professional-looking site that conveys confidence and respectability. Then say the moment a user takes an action, functionality falls short. It'll be hard to rebuild the trust created by that gut reaction, as behavioural responses are starting to form. Behavioural design may be the most meaningful aspect of these three levels of design, more so than the visceral, because users develop an opinion informed by experience. It goes beyond the emotional and into the practical and pragmatic.
Reflective Design—"Now that I think about it…"
Design and user experience continues when the user logs off. People keep thinking! Their experiences stick with them, and users will reflect on these experiences when the design is no longer in use. If you've done your homework, they'll develop positive associations and familiarity looking back at your site. It's a challenge, but guaranteeing form and function operate hand-in-hand ensures your users will be left with a positive experience. Users will determine, independently, if the design will have any positive impact on their lives, attaching value to it if it does. This is where UX designers can maximize a user's desire to continue using the design, which is to say, buy the product. Positive associations when reflecting on a design include:
Beauty;
Pleasure;
Satisfaction;
Ease of use and impact on the user's life; and,
A bond with the product.
While designs that elicit positive experiences cause users to disregard minor downfalls, negative experiences will cause users to focus on everything that is wrong with the design. Marketing companies and UX designers work hard and consider every aspect and level of design. For true success, users must enjoy positive experiences throughout their journey, from the very first impression all the way to the end after they've completed a conversion.