Broadcast Your Brand on Social Media and Search Engines with Help From SEO Services
Is your business active on social media? If not, get on it! Social media is an important part of digital marketing campaigns. You can reach a broad range of audiences via social media channels and increase your brand awareness. The rules that apply to successful SEO marketing also apply to social media content and campaigns. If your brand is visible, you post quality content and prioritize user experience, your web presence will increase organically. Organic SEO principles help to naturally attract visitors to both your company website and your social media pages. If your business isn't using social media to its best potential (or at all), consider working with experts in social media and SEO services to improve your brand awareness and marketing campaigns. Here are a few ways to use social media attention to boost your Google rankings and digital marketing campaigns.
Grow Your Following Organically
The more REAL followers you have on your social media profiles, the better your search-engine rankings can be. However, Google only considers real followers gained organically, not paid-for proxy followers. Remember, you can't buy real friendship. Keep your brand voice unique to attract followers, and use that unique brand voice to engage users daily with:
Updates,
Helpful tips,
Useful articles,
Open discussions, and
Direct conversation with your audience.
If you impress your current followers with how cool and engaged you are, they can tell their friends, share your posts, and help grow your following.
Increase External Links
By sharing high-quality content to your social media pages, you can gain external inbound links from sites that link to your content. These backlinks help develop site authority. We like to think of backlinks as votes; the more votes you receive, the more likely your content is to get noticed. The more external links you have, and the more diverse they are, the greater authority you'll have with Google and, you guessed it, the better you will rank on Google and other search engines. To get your posts out there and seen, use hashtags (#), post your content on discussion forums and threads, and keep producing quality content that encourages users to share and link to it.
Optimize Posts
With the right optimization techniques, popular social media updates end up ranking high on Google's search engine results pages (SERPs). Here's what you need to get up there:
High-quality content—i.e. a useful article, video, or infographic;
A catchy, accurate, and detailed title; and,
Optimized text—i.e. keywords and queries for the intro to your post that are optimized for search.
Promote Sharing & Engagement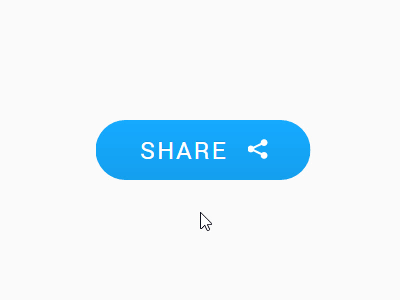 Sharing is a beautiful thing, especially in the world of social media. If multiple users share your posts—thus, validating you and your brand's authority—you will gain authority in the eyes of Google and get better rankings. The more shares, retweets, likes, favourites, and replies your posts have, the better you look. To promote sharing, encourage users with incentives for sharing or liking a post, such as entry into a draw for a prize. You can also post an idea or a question, and encourage user engagement with phrases such as, "Like if you agree." Not totally comfortable asking outright? Keep it subtle! Consider asking a general question of your audience: "What do you think?" It might seem simple, but it might surprise you to learn just how much this can encourage your audience to engage directly. If your content is good enough, this is often all you have to do to get people to interact. You might be surprised by the response you get!
Go Local
To become more visible in local searches, embrace your local community. Whenever you attend or are involved with a local event, post updates with photos, engage with local users, and don't forget to add the location! Another way to embrace the local community is by befriending local companies on social media. You and the other local brands can do the following nice things for each other:
Share and like posts,
Participate in discussions, and,
Post guest blogs—and share them.
Improve Brand Awareness
Brand awareness comes down to improving the user experience. If users like your brand, they will likely share your posts, increase your audience, and search for your brand online. Branded searches on Google lead to higher rankings and ranking for non-branded keywords as well. An increase in brand awareness will lead to more users searching for your brand on Google, and Google will love you and make your brand more visible in searches. User experience is a top priority for Google when it comes to rankings, so impress users and Google, and get your brand out there.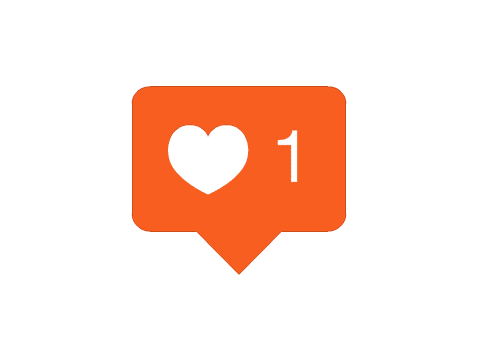 Maintain Multiple Social Media Profiles
You can increase brand awareness and reach broader audiences through various social media channels, such as Facebook, Twitter, Instagram, Google+, LinkedIn, and YouTube. Since Google ranks social media pages, keep your pages updated, and don't forget to use Google+ (it will be one of the first pages that users see in a Google search). If you're too busy to manage multiple social media accounts, consider hiring the pros to manage these accounts for you efficiently. Outsourcing your social media management to SEO service experts gives you access to a dedicated team of experts whose entire job is to handle your social media presence and help take it to the next level. In fact, if you haven't gotten your social media presence off the ground, outsourcing to an agency is a great way to get things moving, fast.
Social Search Results
Users search on social media as they do on a search engine, so optimizing your profile and content is just as important for these searches. Check how your profiles appear on social media search results because you want users to find your official page easily. There may be several search results with your brand name, so take time to optimize how you appear in searches. Remove inactive or multiple accounts to avoid confusion. If you must use multiple accounts (i.e. for press, HR, and brand), clearly label each account with their purpose. As with organic SEO services, social media marketing is all about quality content and an enjoyable user experience. If you want Google's approval, put your users first, post high-quality content, and regularly engage with your users and followers. Always remember: if it seems like too much work to juggle multiple profiles, social media marketers can help with their expert SEO services.