Why Improving PPC Ad Customer Experience Is Worth Your Time
Did you know that nearly 70 percent of consumers say they distrust advertising? That's not just billboards, print ads, or commercials, either. PPC—Google Ads and Facebook Ads, to name a few—faces just as many challenges as traditional advertising, if not more. That's because digital ads are often seen as aggressive, with self-serving messaging and objectives.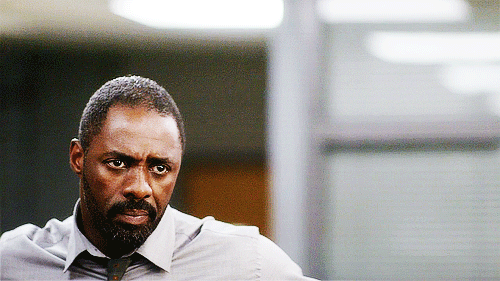 In fact, market research company Ipsos found that 40 percent of consumers associate digital brands with "being pushy," with nearly 60 percent thinking brands should be more careful with where they place their advertising. Big numbers, but it's not hard to understand why people get frustrated with these ads. Most people probably have a negative experience to share about a digital ad, whether it was a frustrating pop-up, an obnoxious display ad, or clicking through a Google Ad to a disappointing landing page. Bad experiences and practices have conditioned users to expect the worst, creating an uphill struggle for businesses looking to make an impact online. Of course, it doesn't have to be that way. By working to improve the user experience (UX) of your digital ads, you can optimize your ads for resounding success. As with all UX improvements, it's going to take time, effort, and a lot of patience. Trust us, though—it's worth the effort.
1 – Make Your Ads More Human
Distrust of advertising often stems from the fact that consumers see ads as businesses trying to make a quick buck. They're not wrong. Advertising is, after all, about making the sale and generating business. And as we mentioned earlier, much of this distrust stems from frustration with bad practices and experiences. Cumbersome pop-ups, annoying display ads, and irritation with the overall experience have all informed this attitude. As such, many businesses default to a strictly professional approach to advertising.
But just because it's a business transaction doesn't mean that the interaction needs to be coolly detached and reserved. In fact, they should be anything but! Consider, for example, display advertising. Because of the reputation display ads have earned as intrusive, it largely gets ignored in favour of other options. But display ads have the potential to reach one trillion users a month. That's a ridiculous reach! Imagine if you had display ads that users wanted to see. Imagine the traffic you'd enjoy. It's possible—and it starts with making your ads more human. The first question you need to ask is, "What are my customers looking for?" Your second question should be why. From there, you can look at customer pain points. Not sure where to start? Take time to refer to demographic data to create buyer personas—they're not just for content marketers! This lets you visualize your customers and pinpoint where they are on the path to a sale. These personas will give you closer insight into who your customers are, why they're searching for your products, and how you can help with their pain points. Basically, you want to reintroduce the human element. Understand that users have multifaceted, complex needs, and act accordingly. Reduce risk for your customers. Put them at ease and remove any potential for skepticism.
2 – Map Users on the Buyer's Journey
Where are your customers on the buyer's journey? Obviously, a single campaign can't target every stage. That's why it's important to consider how your campaign will fit into this path. Let's quickly refresh those stages:
Awareness: At this stage, a buyer isn't even a buyer. They're looking for information to help them define a problem (or opportunity) and need more information.
Consideration: Your prospective customer knows what their problem or opportunity is. Now, they want to answer a question or deal with a problem or opportunity.
Decision: Your customer knows what their solution or approach is, and they're ready to take action. At this point, they're looking for the best deal, paring down their research. These folks are primed to click through and make a sale.
Remember, online ads are often (but not always) one of the first ways a user will engage with your brand. How can you determine if these users are looking for more information or are ready to buy?
One of the best solutions for this is to optimize your ad copy around user experience. For example, say you're selling golf clubs. Chances are, you've done a bunch of keyword experience around "golf clubs," with plenty of variation: golf clubs for sale, best golf clubs, buy golf clubs, etc. What are those keywords targeting, though? Really, they all read like awareness-stage terms—someone at the start of the buyer's journey, looking for more information. If your ads are targeting awareness-stage users, you're likely not going to see much ROI. Get specific with the keywords you use for your ad groups to better target users ready to buy. Put your offer front-and-centre, highlight benefits, and get out of your own way.
3 – Use Targeting to Reach Users More Likely to Convert
Using targeting strategically can help you reach those users that are more likely to convert—but you already knew that. Likewise, you're probably already familiar with some of the targeting options available to you on platforms like Google Ads and Facebook. But you might not be familiar with the sheer depth of options offered by these platforms, and what that depth offers you as an advertiser. There are three major approaches to targeting and using them allows you to tailor ads directly to your audience:
Geotargeting/Geolocation Targeting
By far one of the most common and popular targeting options, geotargeting allows you to display ads to users in a given geographical region. This targeting method yields immediate exposure to local users and can help give you better control over your accounts. It's quick and easy to deploy this sort of targeting and it allows for ads to go live very fast. Running ads is a great way to generate a wealth of valuable data, and geotargeting these ads is one of the best ways to start.
Demographic Targeting
Diving deeper, demographic targeting breaks things down further by age, industry, gender, and even device type. Want to target your business of bespoke iPhone cases to users looking to buy? You'd start here. An interesting component of demographic targeting is that you can target users who've already engaged with your ads in some shape or form.
Content Targeting
Content targeting is harder to define and a bit more complicated. Incorporating Google Search Network data and information, you're basically putting your ads on predetermined placements on "thematically" appropriate pages. What does that mean? In short, if you have an ad for snowshoes, you might be able to place it on a major site about outdoor adventuring or hiking. We're really simplifying this, but it offers a tremendous amount of flexibility and the potential to reach users ready to make a purchase in a very short amount of time.
4 – Make Your Point Quickly
It cannot be stressed enough: when you have a user engaging with your ad, and they arrive at a landing page, make your point and get out of the way. (Yes, we understand the irony of telling you to get on with it and make your point 1200 words into a page.) By the time a user clicks on your ad, they're either looking for that final bit of information before they buy, or they're ready to buy. Put your deal and offer front and centre, support it with information further down the page, but really, just let them get on with their decision. Don't waste their time, either. Make your case, make your pitch, and let them decide. But whatever you do, don't mislead users with confusing copy or an abrupt shift halfway through your message.
5 – Offer Value to Users
Your services and/or products are there to help customers and users meet their needs. That's why they've landed on your page or found your ad. Remember the pain points we talked about earlier? If you've done your homework and followed our advice to this point, then you should already be offering plenty of value to users. But still, it's worth it to remember that, despite all the optimization you've done so far, you still might get users who aren't ready for that final sale. Those people might need a little extra push, a little extra something that helps them on their path to clicking "buy." It's also worth remembering that your landing pages aren't necessarily just selling products or services, but rather selling the benefits of your products or services. For example, you might add value to a landing page tailored for free quotes by adding:
A free resource like an ebook
Access to a webinar gated behind a form
A complimentary assessment or service
A free consultation
It's extremely simple stuff, but it adds that little something more that can make all the difference. Of course, you need to actually follow-up on this stuff. If someone's expecting a free ebook with added info about their situation, you'd better get it to them, and fast. Finally, remember to include some sort of additional push or sales thing once users have submitted their info through your landing page. Thank your users on a custom page that also gently pushes a newsletter sign up or ask them to follow you on social media.
6 – Incorporate UX Improvements Throughout Your Site
It's not enough to leave UX improvements to your PPC ads and landing pages. You've got to understand that user experience extends far beyond these aspects. Consider the ridiculous amount of growth in UX design seen across the board. A positive experience on a landing page or with an ad can rapidly sour if your website isn't up to snuff. If your ads get users to click through, but you're simply directing them to sub-par webpages on your brand's site, you'll likely miss out on meaningful conversions. The solution is to focus on improving every aspect of user experience whenever possible. If you're not totally clear on where to start, we've discussed the importance of UX a few times before, but there are 4 major factors you should focus on right off the bat:
Mobile optimization—do your ads, landing pages, and sites work (and work well) on mobile?
Site speed—how long does it take for a user with a decent connection to load a page? People want results, and they want them fast. As we mentioned above, don't make them wait!
Navigation—is your site's navigation sensible and intuitive? Just because you answered "yes" doesn't mean it's true. Make sure it's easy for someone to navigate a menu and find what they're looking for—more on this later.
Content—does your ad, LP, or site give users the answers, information, or services they're after? If not, it's time to go back to the drawing board.
An ad is a gateway to your website. If you have good ads, users expect your site will match. UX is more than design that's easy on the eyes—it's design and information that makes sense and helps users answer their questions.
7 – Rigorous Testing and Quality Assurance
Quality assurance and testing should be a part of any forward-facing marketing material you develop, from content to ads and everything in between. After all, you want to know everything works as intended. Easy, right? Yes and no. As any agency will tell you, QA and testing are time-consuming processes. Because they're not infallible, these processes require many sets of eyes and constant poking and prodding to make sure things stand up to scrutiny—and even then, it's no guarantee everything will be 100% perfect. What's more, every member of your team (even those not involved in the project) are burdened with the curse of knowledge; they know how something is meant to work, or they'll learn as they go. That's why testing should work to replicate the experience of a new user. Get staff members who aren't familiar with the project to try using a landing page or ad and share their thoughts. You can't improve user experience if you aren't thinking like a new user. If you're having trouble with landing pages, we've got a handy blog on the subject that can help get you started: https://creativetrnd.com/blog/landing-page-design-boosts-conversion-rates/
Keep in mind that most of what we're discussing here is related more to the intangible aspects of UX. Look and feel are hard to measure, after all. If you're not sure about the actual performance of your ads, refer to your data. It doesn't lie!
Key UX Considerations
Intuitive navigation and layout that users don't have to think about
Online forms only require the bare minimum of information
Smart, visually appealing web design that highlights important details and info users are looking for
Branding and visual identity remain consistent between ads, landing pages, and websites
Users can easily contact your business or organization
Bringing it All Together
If you've made it this far, then you're probably realizing just how much there is to UX optimization. We're only scratching the surface of what's possible! UX extends well beyond all things digital. When a customer calls a number you've listed in an ad or on a landing page, it's incredibly important to ensure you've got the right people answering the phones with a friendly greeting. The follow-through is important! It's all about streamlining and simplifying things for the user. Giving them a seamless, stress-free experience from the moment they see an ad to when they get a product in the mail or leave your business satisfied with their experience is absolutely vital. As we said at the start of this article, it's going to take time, effort, and energy, but trust us on this one. It's worth it.